Why Menorca should be your first holiday after Coronavirus
The travel industry has been hit hard by the Covid-19 outbreak and traveling will look very different once the world begins to reopen. But travel will get back and it will even be better! Things are looking positive here in Menorca and we're glad to promote our island as a safe destination for your upcoming holidays in this post-pandemic era.
Low Incidence Rate
As we write this article (May, 22) only 5 active cases remain on the island and no new infections were reported in the last 15 days (Update May, 27: No new infections in the last 20 days). Since the beginning of the corona crisis, a total of 112 people tested positive for Covid-19. Out of a population of 96,620 habitants, that means an incredibly low infection percentage of 0.12%. (Source: Salut GOIB)
The closure of local ports and the airport when the outbreak hit the Spanish mainland has put the island in a favorable position. The geographical isolation and the strong confinement imposed by the Spanish government explain the extremely low Covid-19 incidence rate in Menorca.
Menorca as a Safe Destination
As many European countries are considering to reopen their borders before the summer starts, safe corridors will be created. Menorca has been anticipating this safe corridor option for international flights as it meets all criteria set by the national government.
So yes, Menorca is a safe destination to spend your summer holidays and by looking at the raw figures, we can even reassure you that it's safer here than in many other European countries. Safety measures adopted by airports and airlines will be strict – think about blocking middle seats, mandatory use of face masks and limited onboard service – but this crowd-free and hassle-free travel will be the future.
Research has also shown a strong correlation between air pollution and the severity of Covid-19. Menorca's only a small island with less than 100,000 habitants and its industry heavily relies on agriculture and tourism. Here you won't find any large, crowded cities or traffic jams but you'll breath in the fresh – and clean – sea breeze.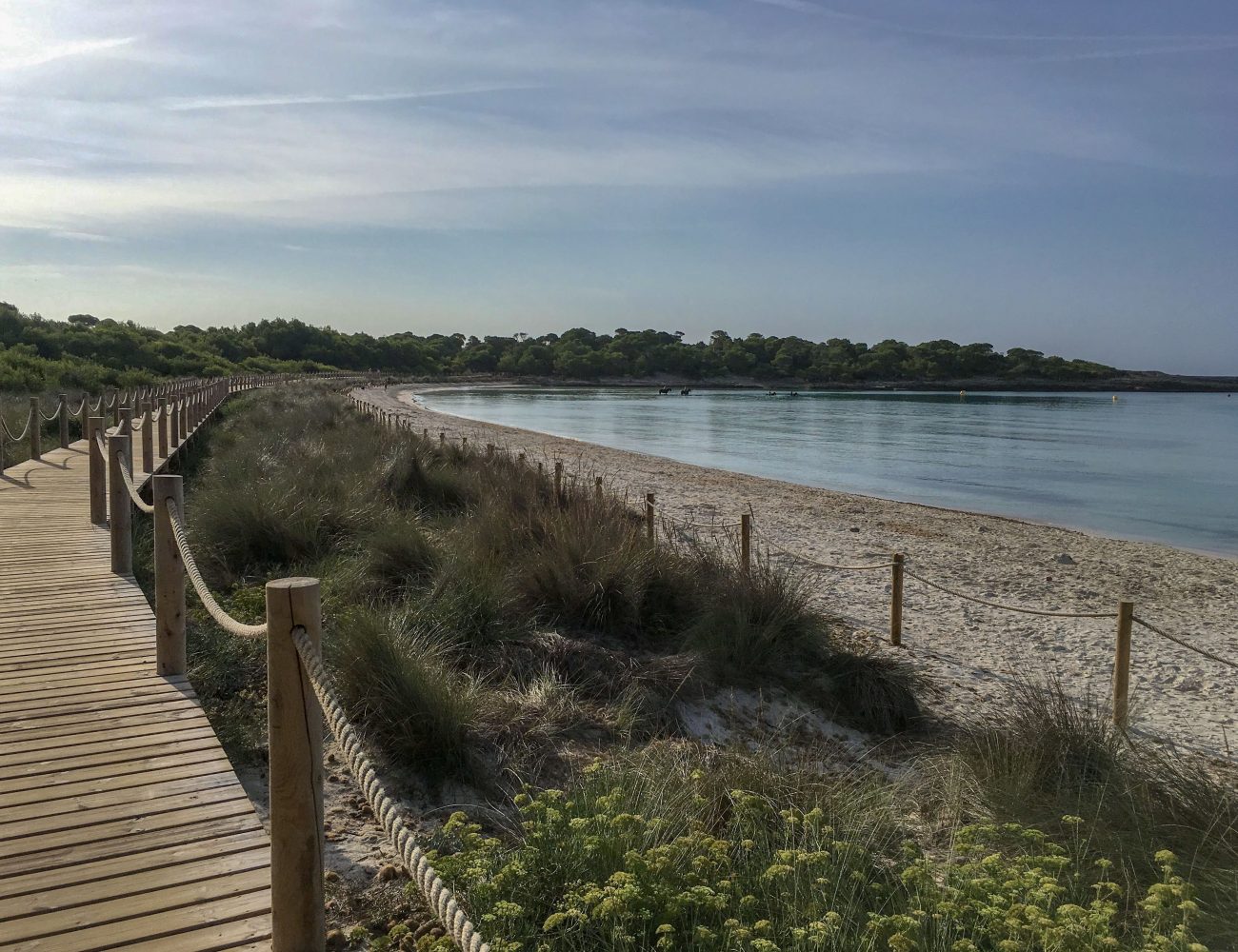 But what about the 14-day quarantine requirements imposed to incoming travellers? Well, this is just a temporary measure while the country deescalates. The foreign minister has confirmed that the quarantine measures for overseas travel will be lift as of July, 1 when Spain reopens its borders to foreign tourists.
What Will Summer Travel Look Like?
Needless to say that travel will undergo a huge transformation. As social distancing will become the norm, our summer holidays are likely to be outdoorsy; enjoying wild, open spaces avoiding the crowds.
Small and private accommodation will also see a major spike in popularity as an alternative to remain socially distant while staying away from home. Menorca only has a few large hotel complexes as it mainly offers small (boutique) hotels, farm stays, holiday apartments and villas. Camping naturally adheres to the social distancing rule and that's another option to consider for your next holiday in Menorca.
Furthermore we also would like to point out that hotel and villa owners are offering enhanced flexibility measures for summer bookings.
Slow Travel
The era of mass tourism is over and we'll all be more thoughtful about how to spend our money and what to do. The focus on sustainable tourism and slow travel will increase as we will look for destinations to disconnect.
Menorca has always been a place where you can leave your stress behind. It offers charming authenticity, a wealth of virgin sandy beaches and as a Biosphere Reserve, it's a place where tourists and locals find their balance with nature. The strict lockdown measures have left the island untouched during Spring and nature invites us to enjoy its pristine beaches with crystal-clear water and the green countryside.
You can rent your private boat (no license needed), navigate across the coastline and explore secluded beaches and coves – now, that's how we love to "socially distance"! Runners, walkers and cyclists can tour along the Cami de Cavalls, a coastal route that circumvents the island. Here it's all about slow travel which is what sets up apart from Mallorca and Ibiza.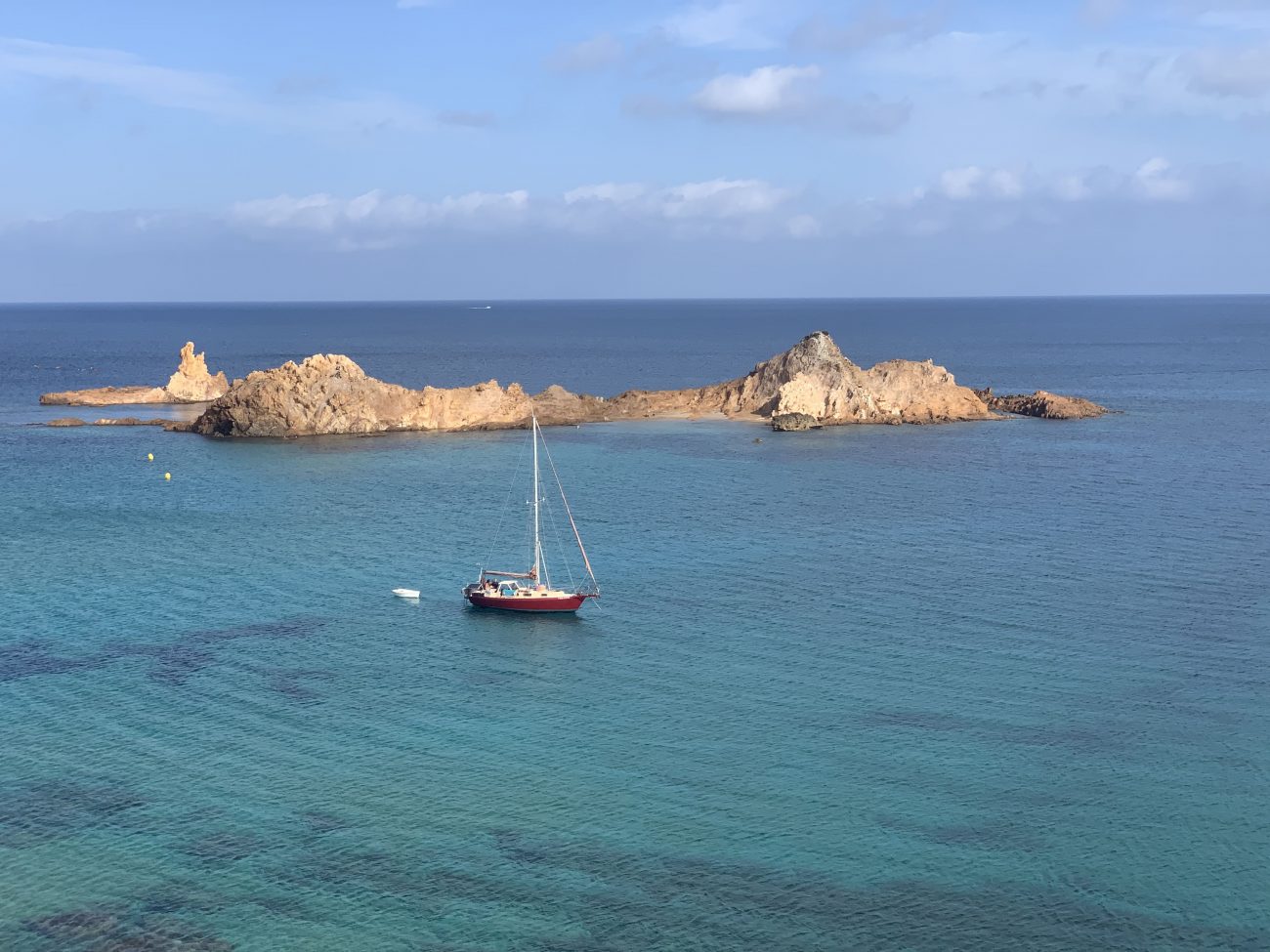 Menorca Concierge Service
We're a Menorcan based travel agency specialised in tailor-made travel and concierge services. As local residents, we've got the experience and resources to make your trip to Menorca unforgettable. Our personalised assistance has been designed to save you time and let you enjoy your vacation without the hassle of organising it. We offer you a wide variety of services, always tailored to your needs.
Would you like to explore the wonderful coastal landscapes of this island? Contact us now and we will take care of every need!