Best Restaurants in Menorca
Menorca not only offers some of the best beaches in the Balearics but also has a large selection of fantastic restaurants with great care for the local product. Here's our guide to some of the best places to eat in Menorca.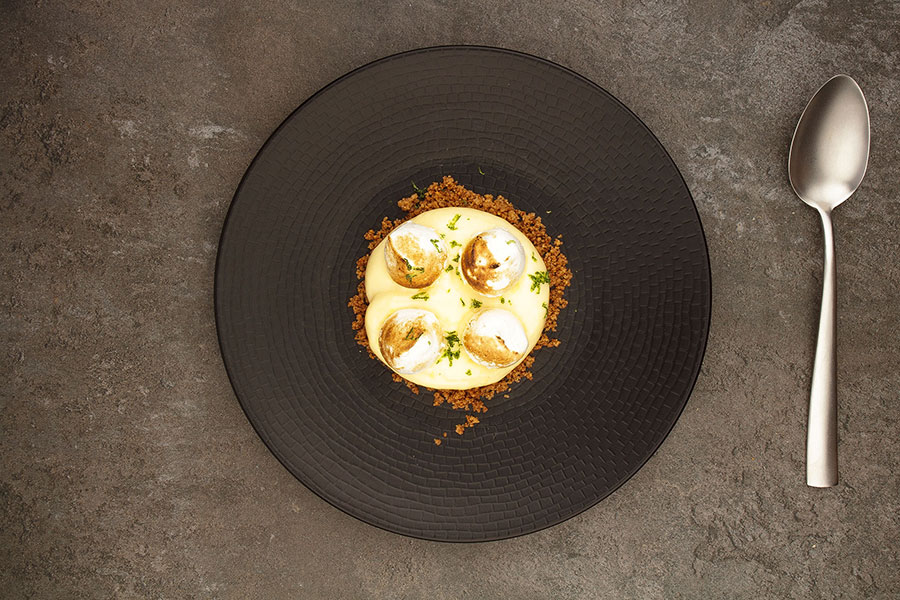 This restaurant/boutique hotel in Ciutadella combines outstanding food quality with a pleasant atmosphere and a diverse wine menu. Affordable lunch menu available at weekdays.
The oldest winery on the island, located in Sant Lluís, not only has a wine bar but also a Mediterranean terrace where food and wines can be tasted in an elegant and trendy setting making it the perfect venue for private events as well.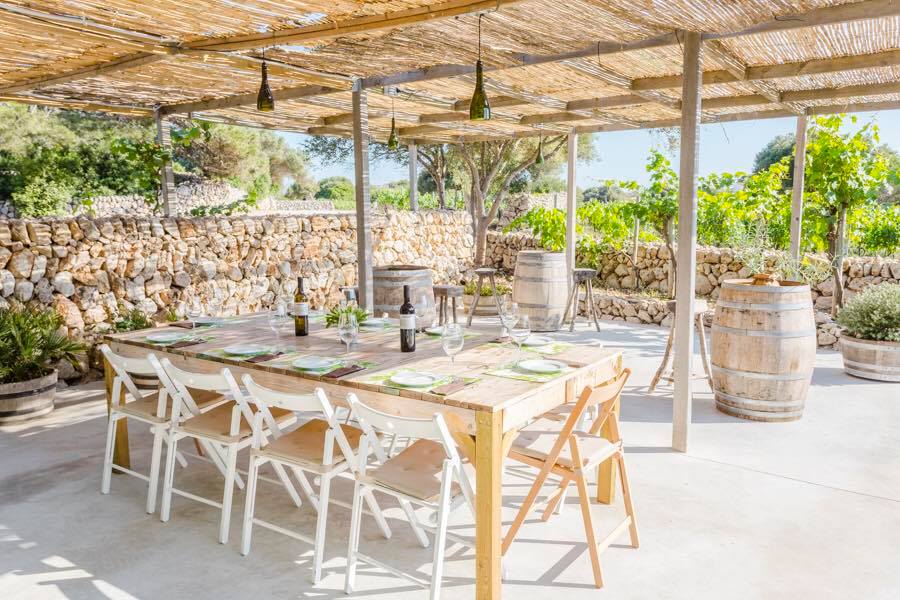 Conveniently located in the centre of Ciutadella, Smoix restaurant prepares contemporary food with a creative touch. No surprise they've been recognised by the Michelin Guide. The recently opened guest rooms are a nice addition to their restaurant.
Known by many locals (and tourists) as the best place to eat caldereta de langosta, a lobster stew, Es Cranc is a classical. Aside from the house specialty, you can't go wrong by ordering any seafood dish. Located in the small fishermen village of Fornells, on the north coast of Menorca.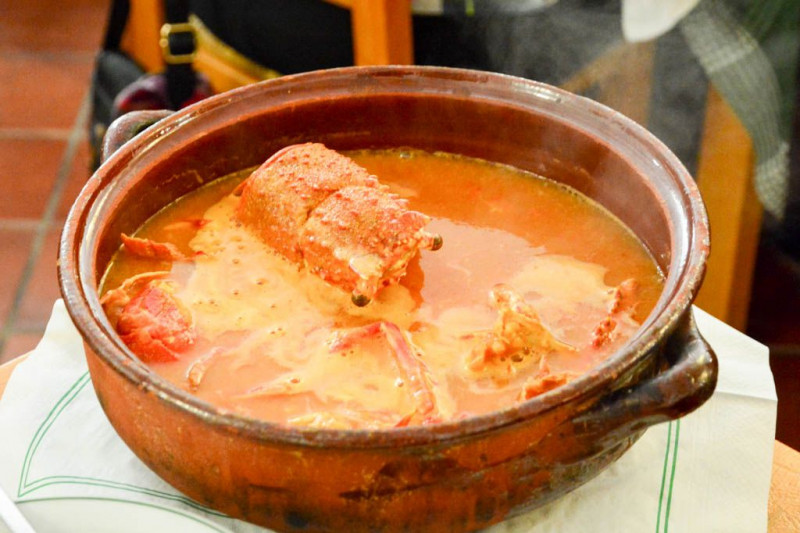 Another one to add to Ciutadella's buzzing dining scene. Café Balear is one of our favourite places for fresh seafood – the catch of the day is delivered from their own fishermen boat. The terrace along the water with views of the old harbour is perfect for a romantic summer night.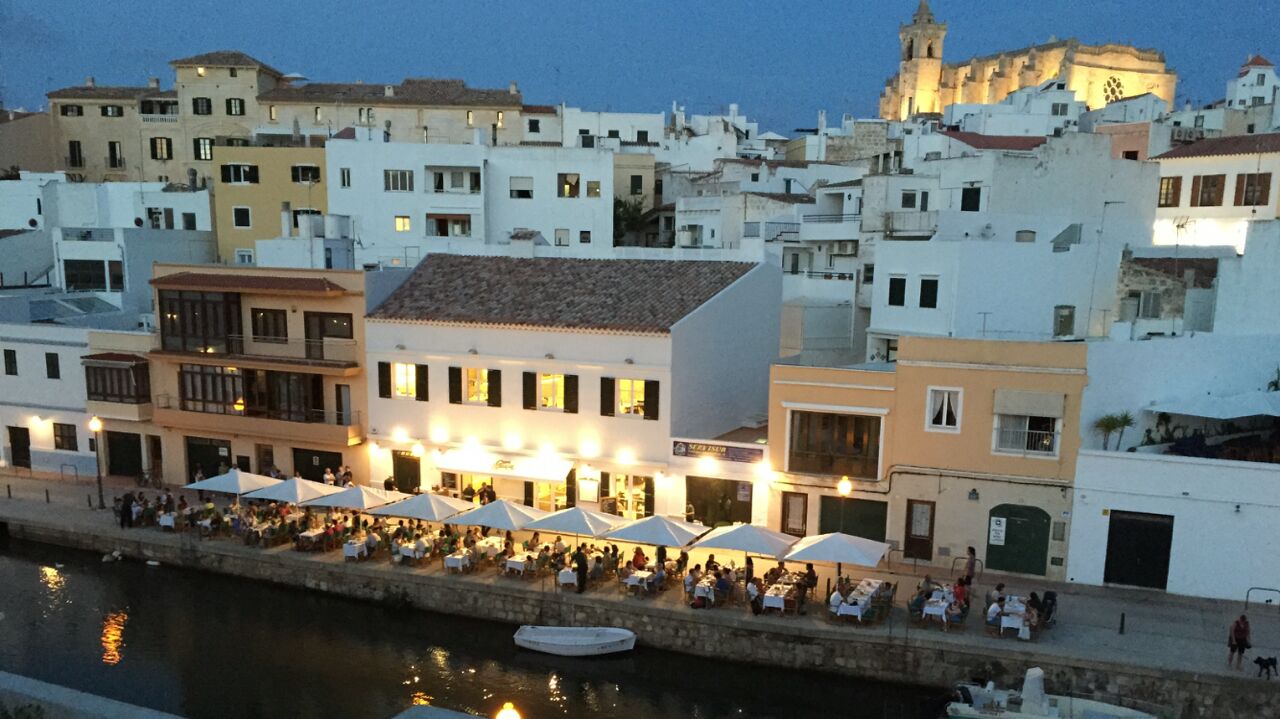 Set right on the beach of Punta Prima, Aire offers unpretentious food with a laid-back vibe. Families love it as the kids can play around while you enjoy your meal.
Gastro bar in the centre of Mahón with a wonderful selection of tapas. Its central location, friendly service and terrace make it a great option for a tapas night.
A great choice if you're staying on the east coast of Menorca! This Irish pub and restaurant, located in Cala Blanca, combines drinks and cocktails with a wide array of snacks and well-priced meals. Come around sunset and you're in for a great night out!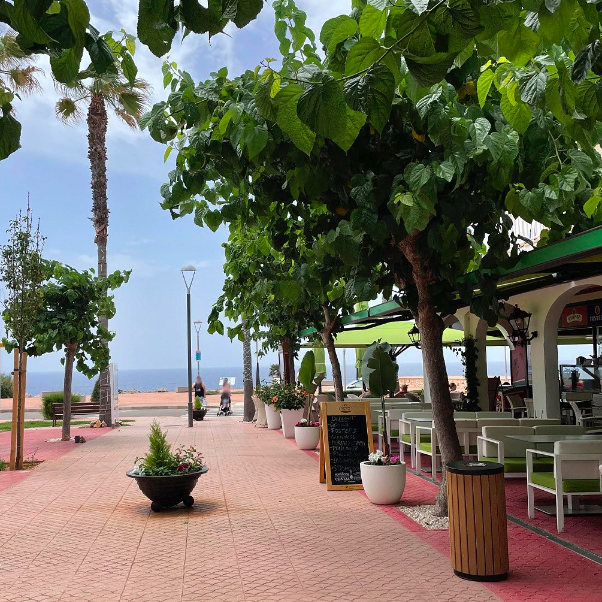 Located next to the fish market in Ciutadella, Ulisses takes pride in selecting fresh and local products (all fish and seafood comes in from their own fishermen boat) creating an innovative Mediterranean cuisine you haven't tried in many places before. Joan, the owner, also knows how to prepare signature cocktails, besides having an extensive wine knowledge.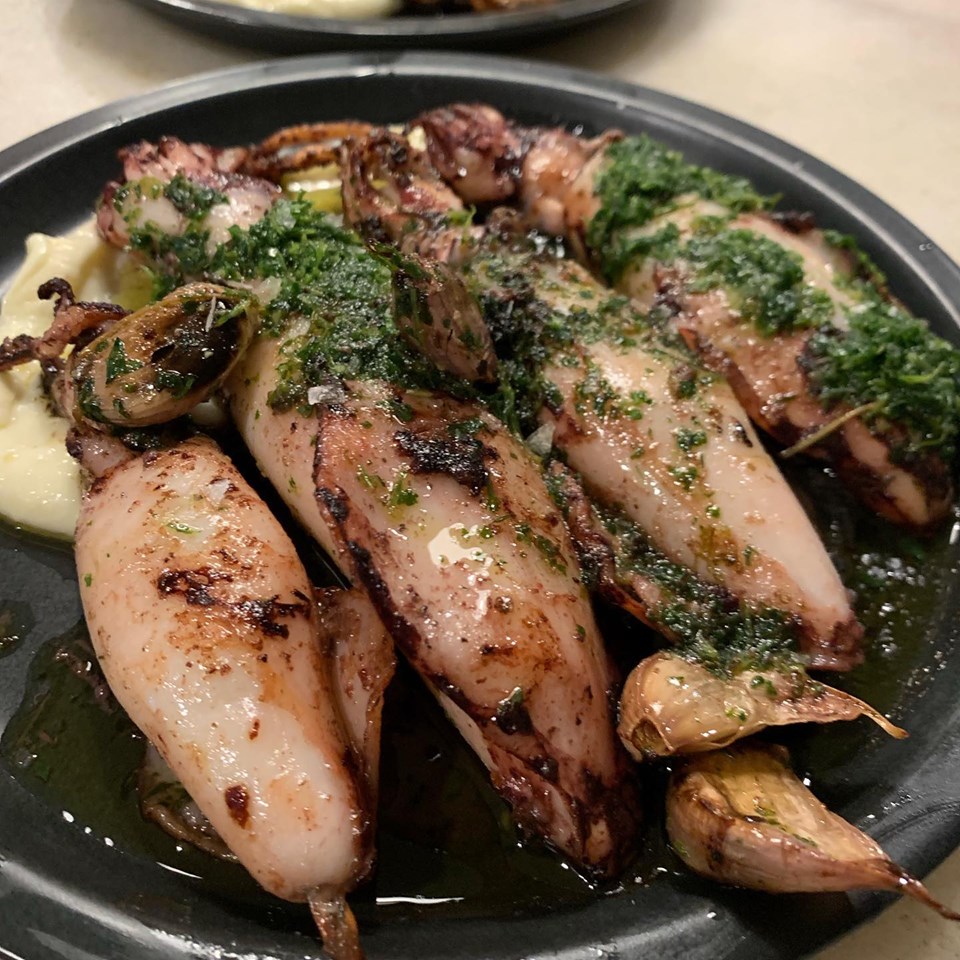 Sumptuous meals in a gorgeous local setting with very welcoming staff. Their tasting and à la carte menu changes according to the seasonal products. Located in Es Mercadal, in the centre of the island.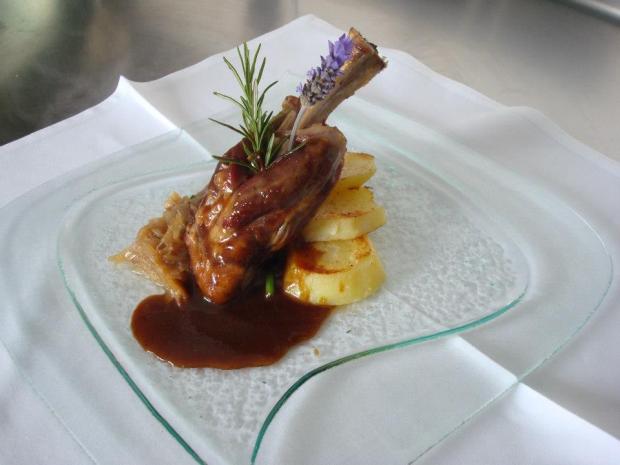 Treat yourself to a brunch while on holiday in Menorca! This boutique hotel in the centre of Mahón offers guests and non-guests a wide variety of savoury and sweet dishes to start your day.
The only restaurant on the island with a slow food – Km 0 certificate. Silvia only uses local products, selected from the local market resulting in a fantastic menu that changes every day. One not to miss out on when you're in Ciutadella.
This restaurant on the north coast, just 5km from Mahón, just has it all! It combines delicious Mediterranean food (their specialty is fresh seafood) with a wonderful view onto Cala Mesquida. A place where you will find many locals enjoying the best their island has to offer.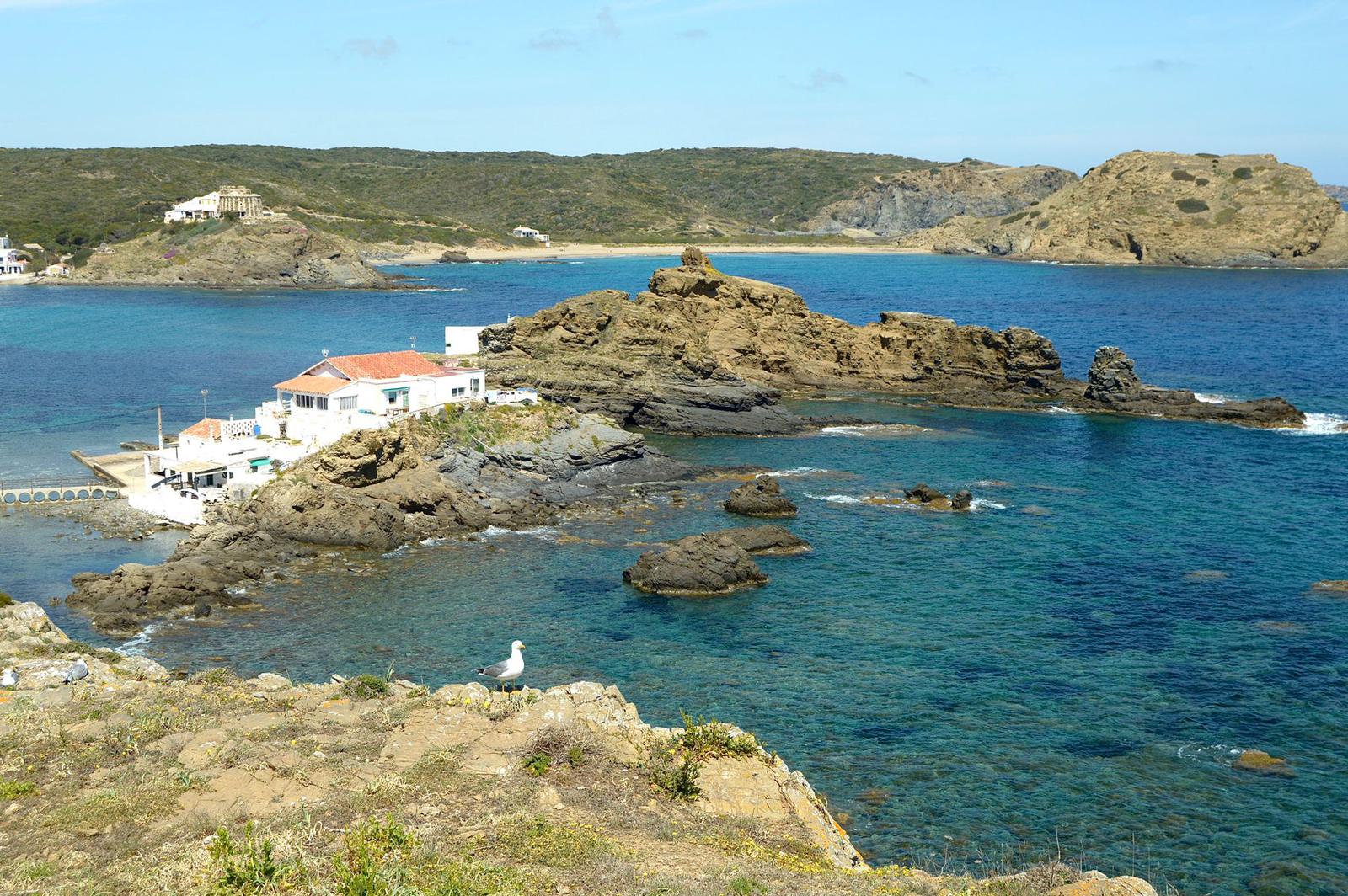 This small takeaway restaurant in Ciutadella centre is committed to offer you healthy dishes like poke bowls, quinoa salads, quiches, etc – many of them vegan and vegetarian-friendly. Their brownies are also to die for! This summer they opened a new restaurant in Los Delfines with a nice, large terrace.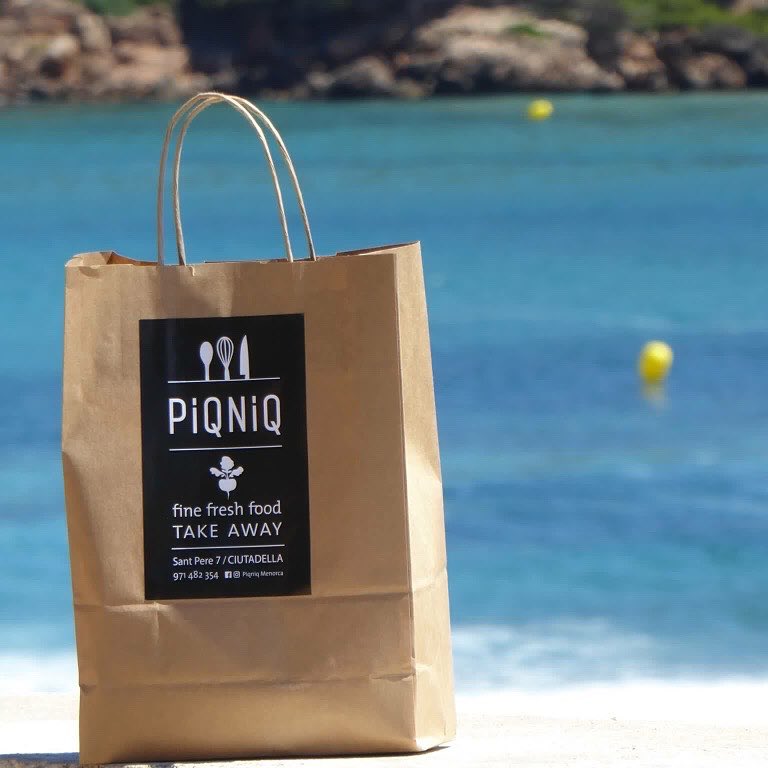 As part of our Menorca Personal Concierge Service, we assist with restaurant recommendations and reservations. Contact our travel planners and we will be glad to help you!