Where to travel in October?
Let's celebrate the beginning of autumn, when temperatures are mild and rates are lower (than in summer)!
Where should you go on holiday in October? We've summed up the best travel destinations so you get the most out of your trip, including some special offers! 
Where to go in Africa:
From May until October conditions are optimal in Zambia and Botswana to watch animals gathering around rivers and waterholes.
In North Africa, the scorching temperatures have disappeared and it's a perfect time to visit Morocco and Tunisia and maybe go on a desert safari. In the Delta Nile region of Egypt, winter season (from October to February) is much cooler so a good time if you want to avoid the heat.
Summer is approaching South Africa. Daytime temperatures are rising and the springtime is bursting Cape Town with colour. Accommodation rates are starting to increase in preparation for the summer months but are still much lower than in high season. Don't miss your chance to visit Table Mountain, one of the new nature wonders of the world! Besides, if you travel from Europe, you don't even have to worry about a jet lag by the time you're home as there's only one hour of difference.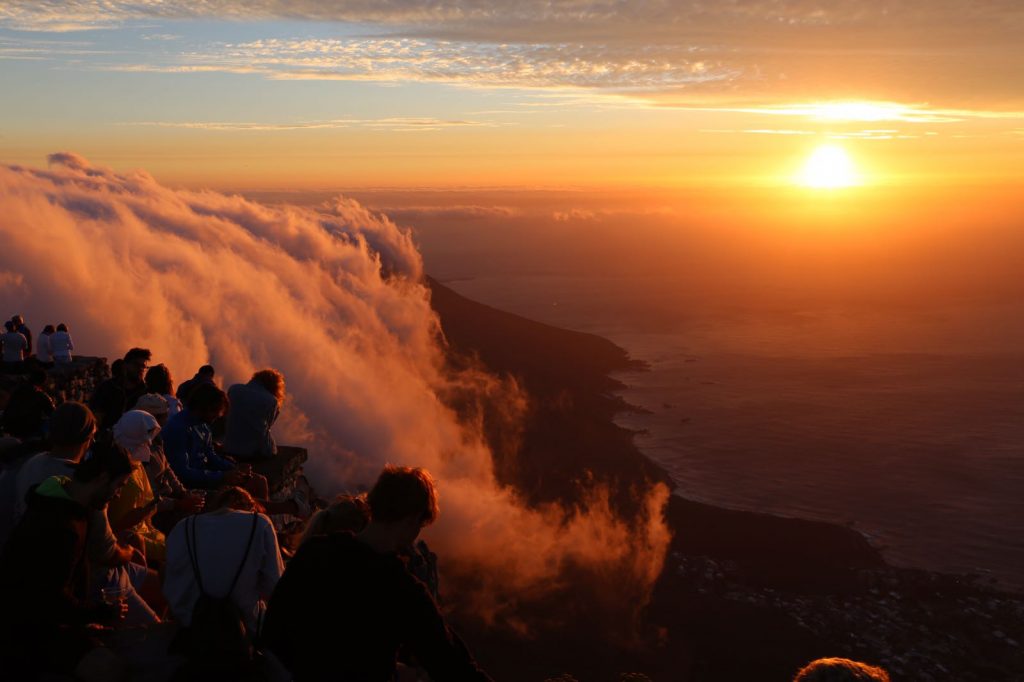 Sunset on Table Mountain, Cape Town. Pic by tp.photo. 
Where to go in Europe:
The beginning of autumn makes the Mediterranean countries popular destinations with sunny weather. Temperatures are very pleasant in southern Spain, Italy, the Greek Islands and Cyprus.
Indulge in the beauty of the Scottish Highlands where you can enjoy an amazing scenery with a wide array of autumn colours.
This is also a great time for a romantic city break to some of Europe's most beautiful cities in fall: the colours reflected in the canals of Bruges, the view of the Prague castle from the banks of the river or the sunset from the City Walls of Dubrovnik. These are just the perfect excuse for a romantic getaway in autumn.
Don't miss: British Airways currently offers some last minute holiday deals for flights within Europe (depending on your airport of departure).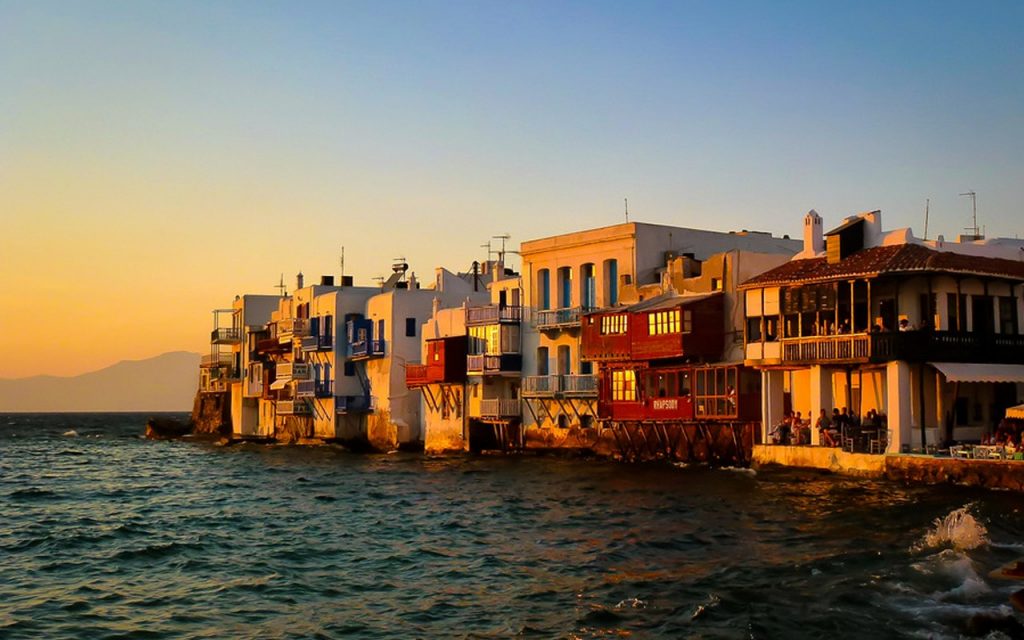 Autumn in Mykonos, Greece. Pic by Kivotosmykonos.com
Where to go in North America:
While the ski resort town of Aspen in Colorado is the place to be in winter, it also very enjoyable during the autumn months.
The Great Smoky Mountains – US's most popular national park – offer plenty of scenic roads and hiking trails, which is great to spend a few days exploring these stunning forests and even better in fall.
The dramatic New England fall foliage starts in the northern New England states typically in late September and moves down to the southern New England states around late October.
Fall is the best time to visit New Mexico when the hot summer gets to an end and school holidays are over.
If you want to avoid the crowds and save on accommodation, then October and November are the perfect months for a relaxed holiday in Cancún.
Don't miss: The special flight offers from United – available until Oct, 12th – for selected domestic flights and the special fares on return flights between Europe and the US & Canada, offered by Brussels Airlines.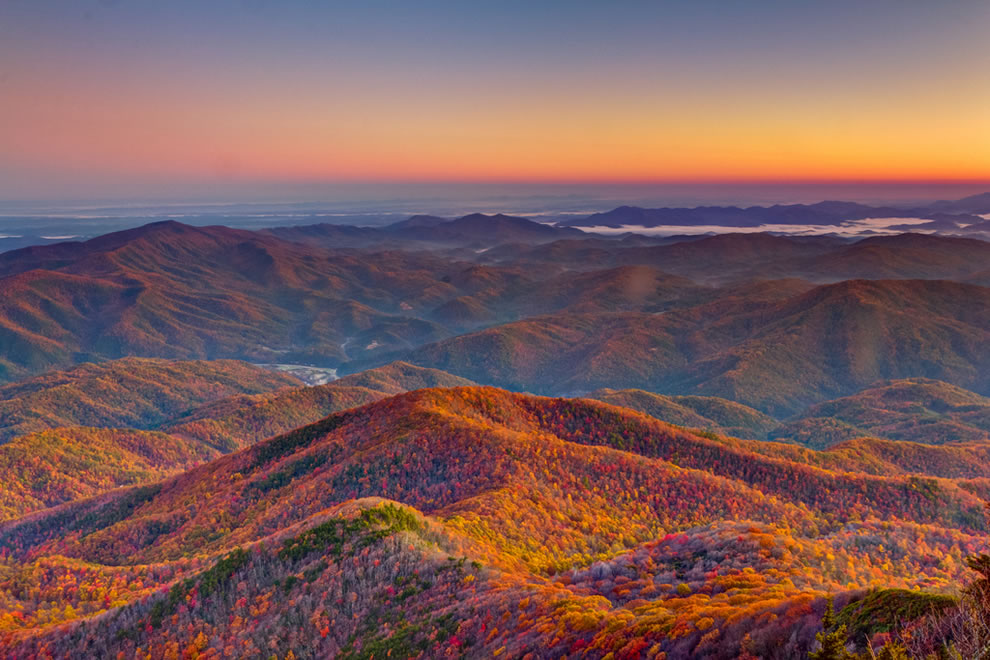 Mt.Cammerer sunrise in the Great Smoky Mountains National Park. Pic by lovethesepics.com 
Where to go in South America:
Spring is a good time to travel to Argentina and to avoid the crowds during the busy summer months (from December to January).
Chile is a very extensive country so weathers varies according to the area but October to March is a good time to travel to Patagonia in the south of Chile. You should definitely combine it with a visit to Santiago and the Atacama desert.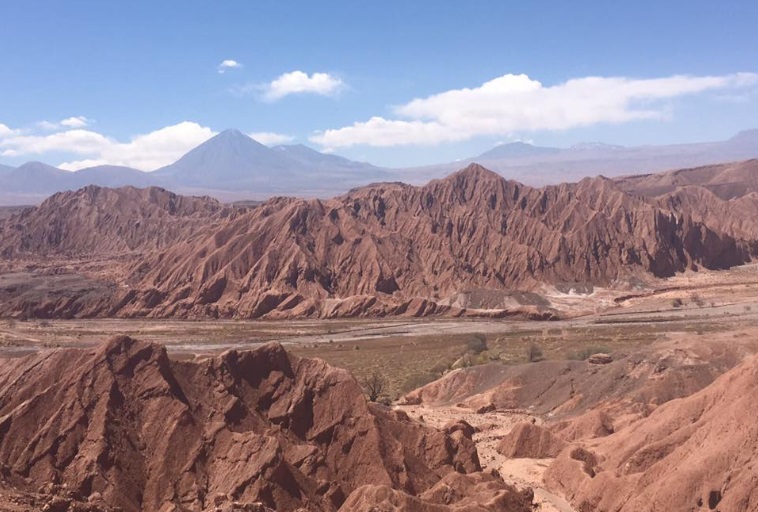 Pic from the Atacama crossing, a 4 Deserts race that takes place in the Atacama desert in October. 
Where to go in Oceania:
Autumn as well as spring is the best time to visit Jordan as it's not too hot for hiking in the nature reserves and both flora and fauna are abundant.
Northern Vietnam is generally warm and sunny from October to December, after which cold winter weather sets in, accompanied by a fine mist which can last for several days.
Between October and December is the best time to visit Nepal as the skies are generally clear and the views are spectacular.
Autumn (October and November) is great to visit Hong Kong too: nice breeze and a perfect amount of sunshine.
The best time to visit Fiji is from late October to early November before the peak of the high season. The weather is dry and warm and the beaches and resorts are less crowded as kids are still at school at this time of the year.
Don't miss: Take advantage of the last days of Air France's cheap rates on return flights to many top destinations in Asia.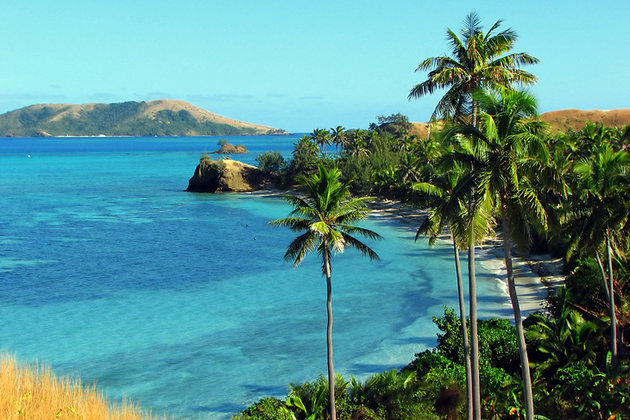 The Yasawa Islands, Fiji. Pic by Planetware.com
Whatever your travel plans are, contact us for a personalized itinerary! Our Personal Travel Planners will assist you with their expertise and will create you a customized trip!