Tailor-made Luxury Safaris in Africa
"I never knew of a morning in Africa when I woke up that I was not happy."
– Ernest Hemingway.
Africa; the land of the most beautiful sunrises and sunsets, infinite landscapes, the greatest show of wildlife on earth and hopeful and generous people. A trip to Africa will create long-lasting memories and we want to make sure you enjoy it to the fullest.
For most people a safari is a once-in-a-lifetime experience. We work with high-end providers all over Africa to create tailor-made luxury safaris. These are unique trips customised to your personal preferences and include top accommodation, transfers and game drives. Depending on your needs, we arrange extra perks like personal staff, a private pool, air-conditioned tent, spa, balloon flight, etc.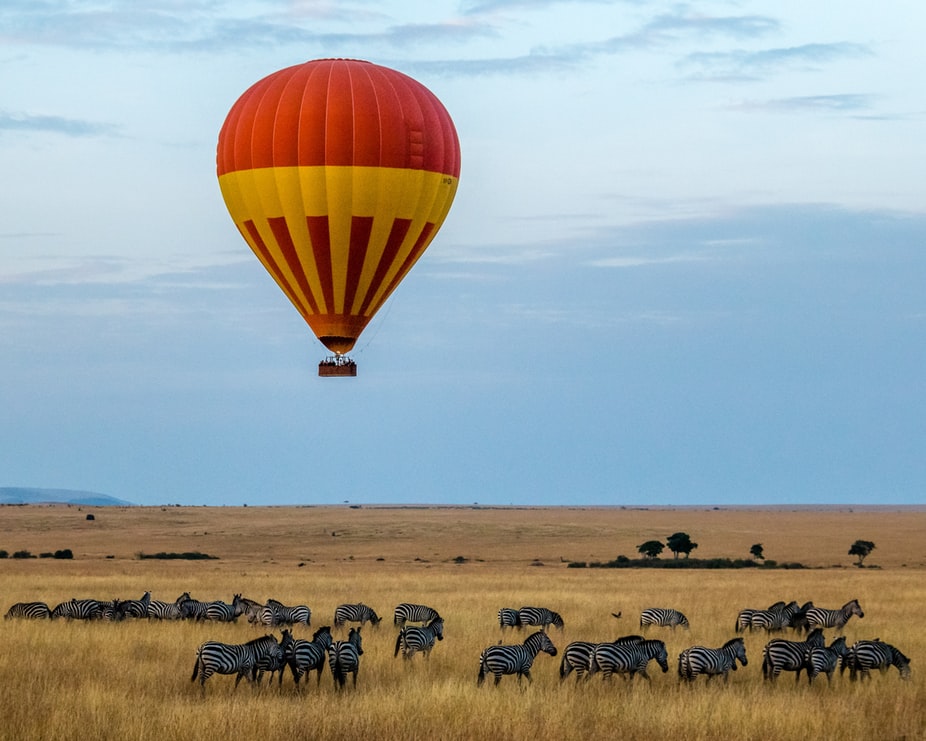 In this article we'll list down some of Africa's best safari destinations, including advise on when to visit each park and our favourite accommodation picks.
Where to go?
What are the top destinations for a safari? Africa is a massive continent with a rich diversity of fauna of flora as well as culture so the options are endless. Here we will give a few examples that will hopefully inspire you!
Kenya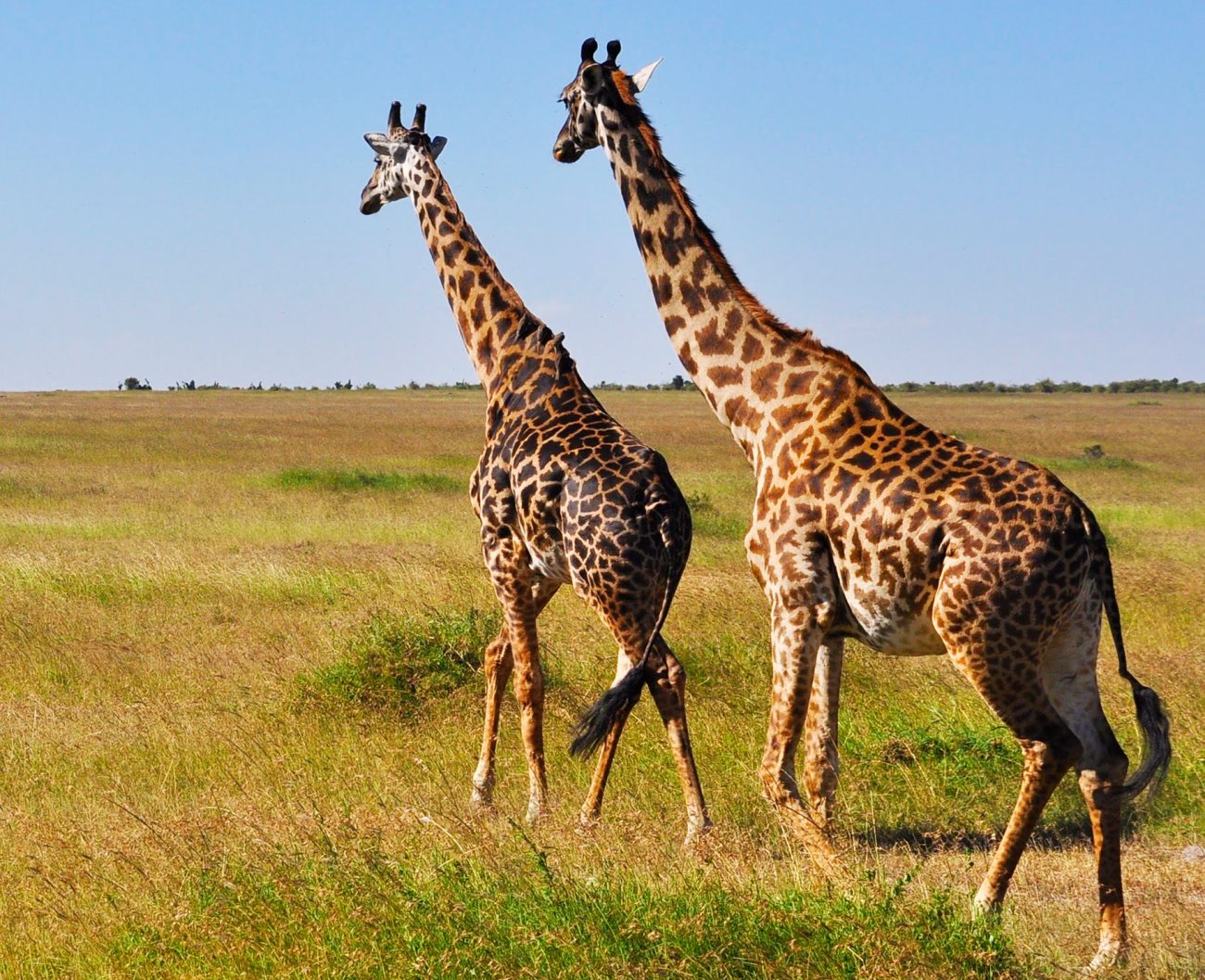 A classic destination for a first-time safari. Along with Tanzania, it ranks high in the list of the best safari destinations. The Maasai Mara Reserve, covering over 1,500 km2 (580 sq mi), is home to the BIG 5 (lion, elephant, buffalo, leopard, rhinoceros). It's pretty much a year-round destination but the best time to visit is definitely between July and October when millions of wildebeests and zebras cross from Tanzania to Kenya, also called the Great Migration.
Tanzania
Serengeti National Park is located in northwestern Tanzania, bordering with the Maasai Mara Reserve in Kenya. Few places compare to the open landscapes and beauty of the Serengeti. It's one of the best places to watch cheetahs and lions in action. November to June is the best time to watch "one of the greatest shows on earth", i.e. the migration of huge herds of wildebeests and zebras who are heading south, seeking fresh grasslands. The exact timing of the migration however depends on the rainfall patterns of each year.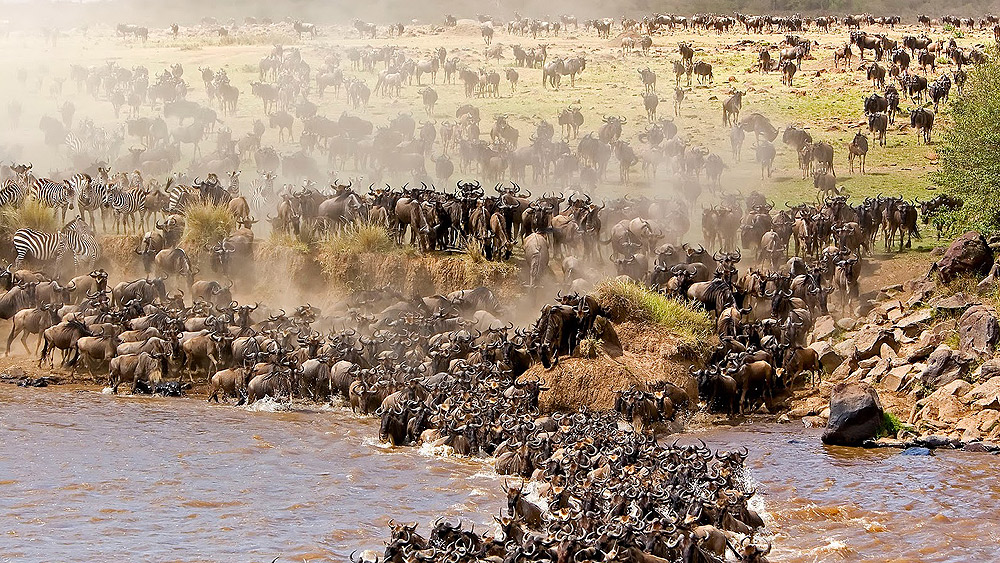 Uganda
Bwindi Impenetrable National Park, located in southwest Uganda on the edge of the Albertine Rift Valley, is the place to be to spot gorillas. This dense rainforest is home to half of the world's population of mountain gorillas. Go gorilla trekking and meet this endangered primates in their natural habitat. Permits should be booked with months in advance as only small guided groups are allowed to get face-to-face with the apes.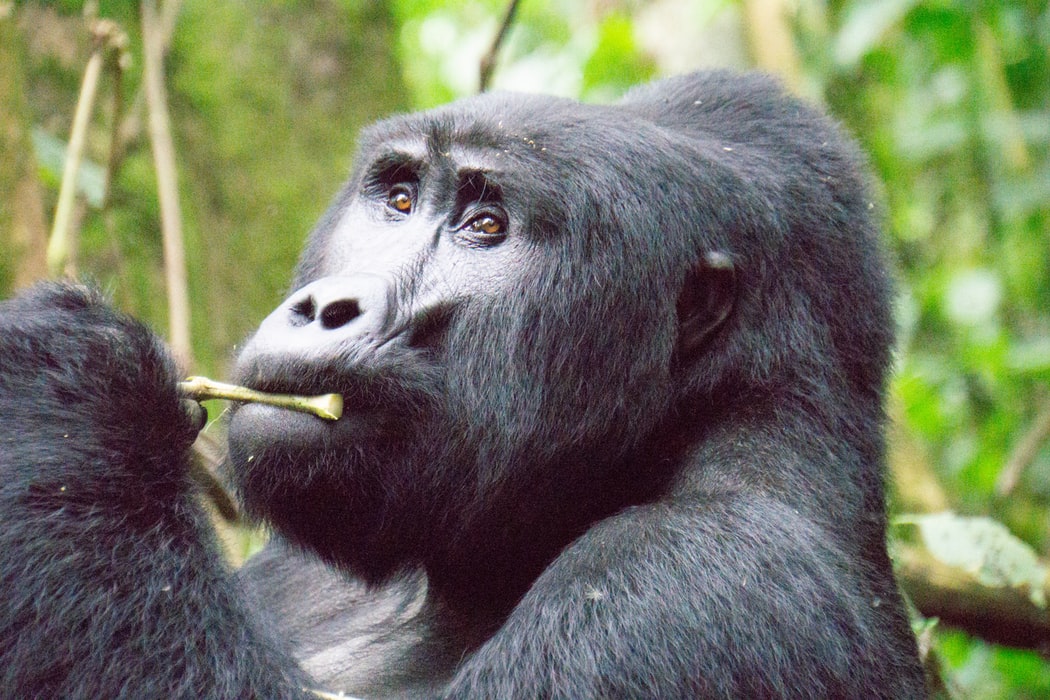 Namibia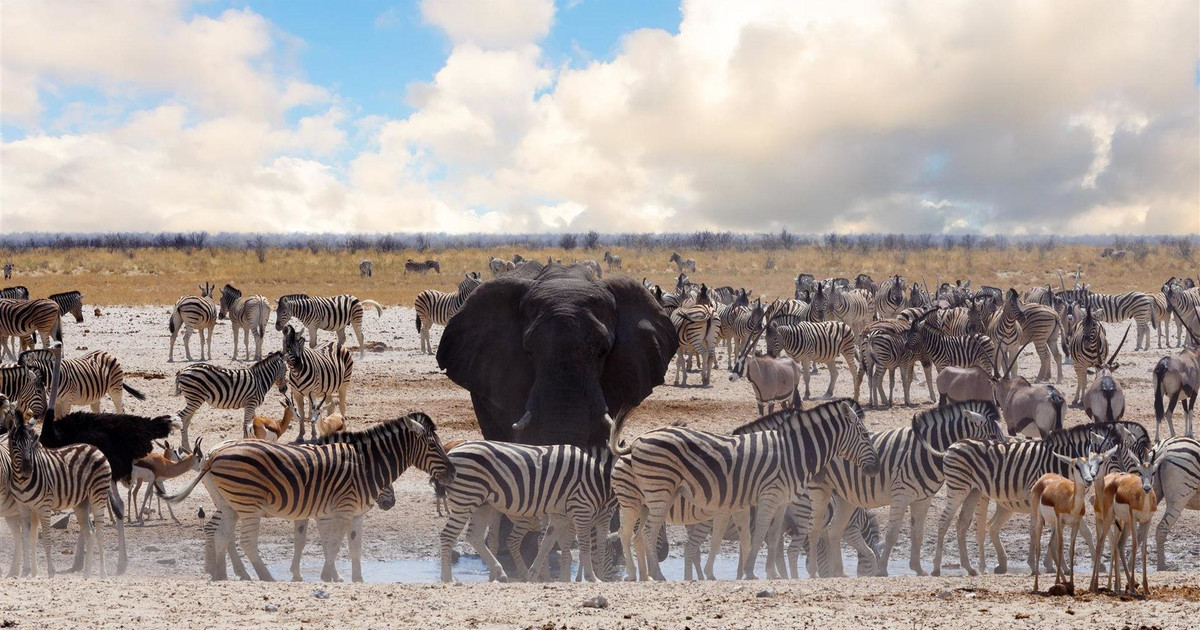 Located in northwest Namibia lies Etosha National Park, providing a wonderful opportunity to watch a great diversity of animals gathered together around the Etosha Pan. It's a huge salt desert where a large variety of mammals, birds and reptiles can be spotted. The best way to view wildlife is at one of the many waterholes at the reserve. By night, just sit at the floodlit waterholes at your lodge or camp to view game. You might even spot a black rhino, an endangered specie and Etosha's main attraction.
Botswana
The Okavango Delta is a popular safari destination in Botswana. This inland delta is the primary water source for millions of animals and offers an exclusive way to view wildlife. The best way to explore, is to take a boat trip into the delta on a traditional mokoro or canoe. Travel between May and October when animals migrate to the delta providing the best opportunity for a canoe safari. In July, the water level is at its highest and as of then it slowly starts to decline.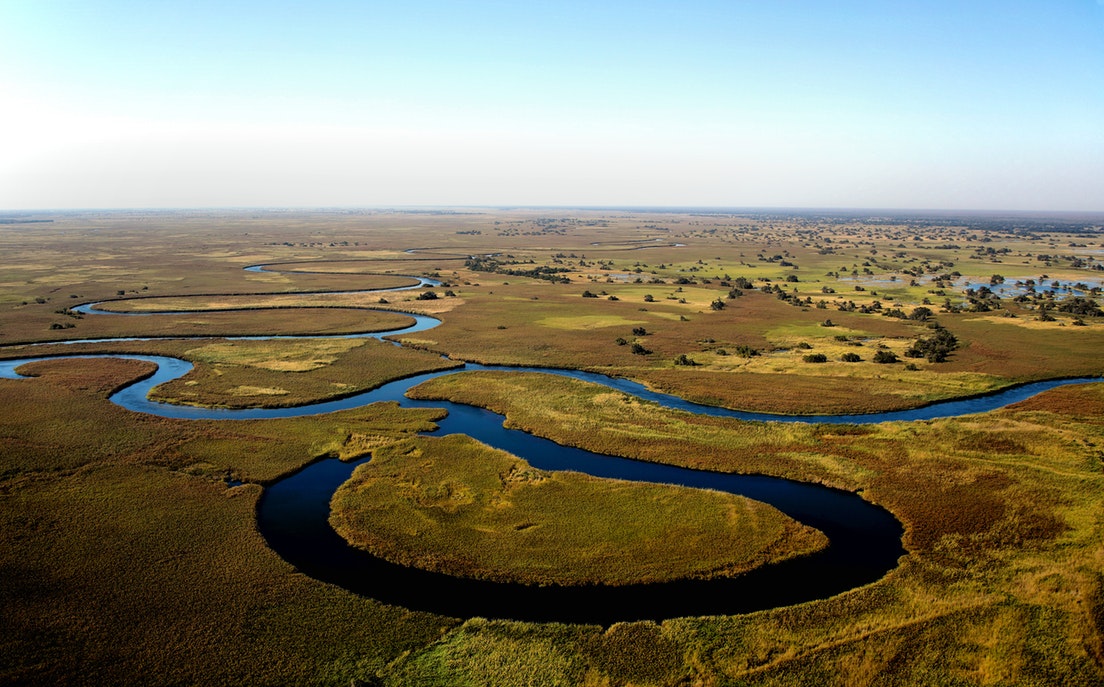 South Africa
Enjoy the Kruger National Park, South Africa's world-famous park, on a self-guided drive or with a guided tour. The park is approximately 360km long (bigger than Belgium or Wales!) and is located 4 to 5h driving from Johannesburg. Charter flights can also be booked to get to your lodge promptly. The park has excellent game viewing opportunities and besides the BIG 5, it's the perfect place to watch cheetahs and leopards. Kruger is also home to some extraordinary lodges, see below some examples.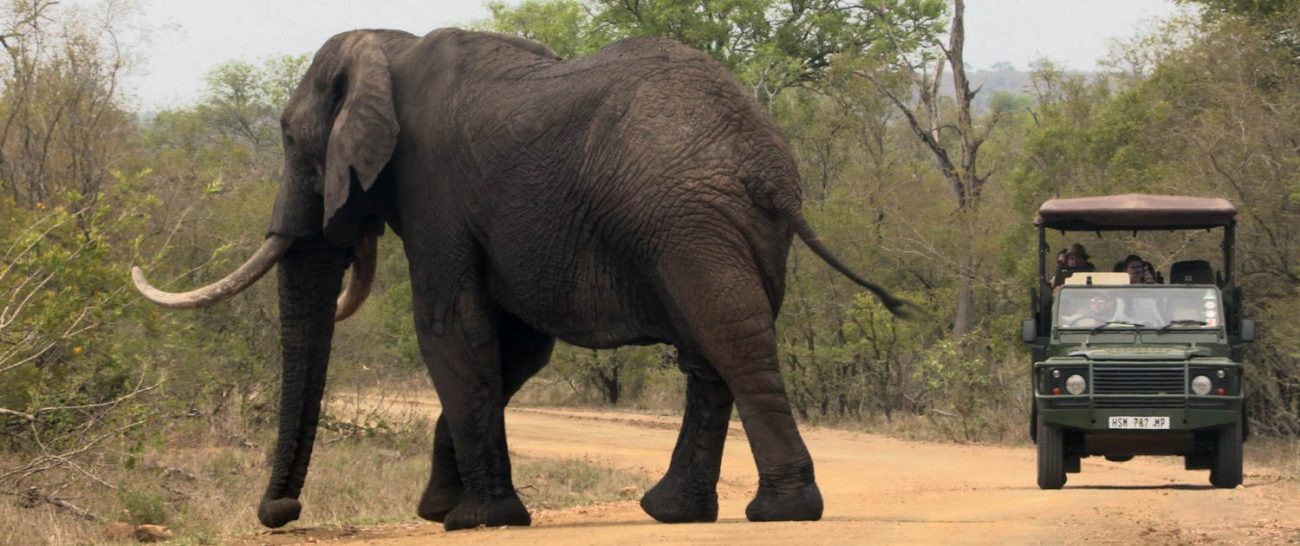 Group vs private travel
All our safaris can be booked as a group or a private trip. A group safari means that you're part of a group itinerary which follows a clear schedule with fixed departure dates. It's a great way to meet fellow travellers. On the other hand, these people might have different expectations or interests than you. Your group leader will always try to find a compromise but make sure you understand you're not in control of the itinerary.
On a private safari you're fully in control of your schedule and all activities. A private safari works like any other private trip where you decide on the dates, duration of your trip, activities to include, accommodation type, etc. You'll have the freedom to create the safari of your dreams. A private safari is of course more expensive than a group safari but the extra dollars are definitely worth it if you prefer a customised safari!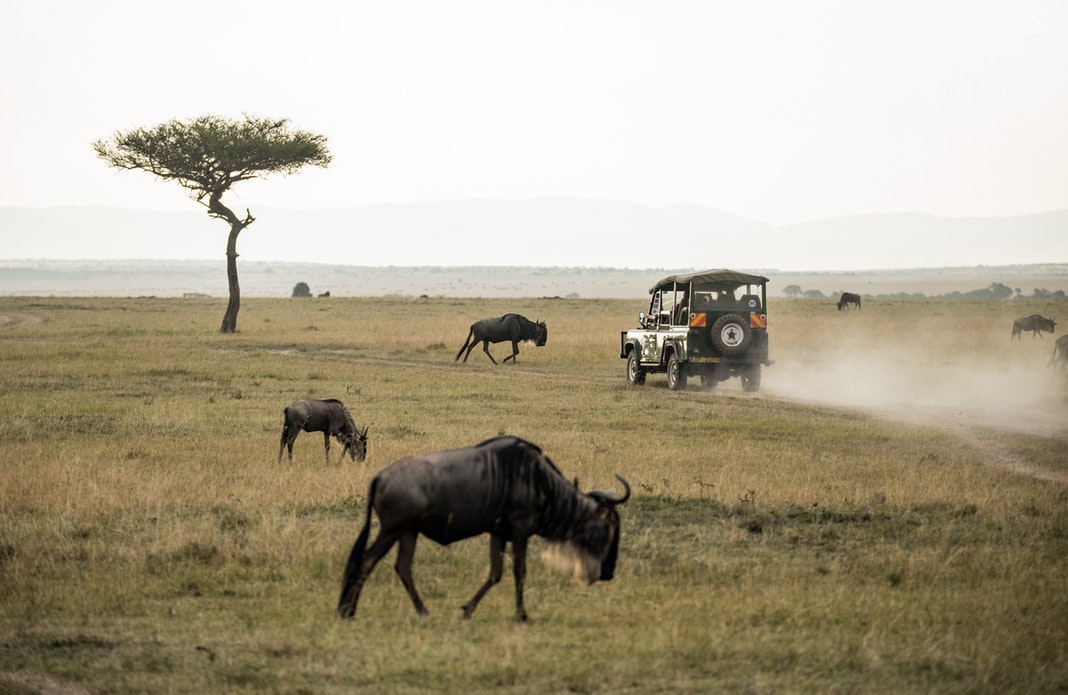 At Your Way To Travel we create tailor-made travel itineraries, always customised to your personal interests and needs. We work together with trustworthy partners to offer you private or group safaris all around Africa. For more info or for a personalised offer, send us a message (no strings attached) and we'll get you more info!