Motorhome trip Denmark with small kid(s)
This summer we went on our first motorhome trip through Denmark; my husband, myself and our 2.5 year old daughter. We currently live in Oslo and drove all the way south to Denmark, along the Swedish coast.
Here are some tips I've learned along the way, from a mom and travel planner.
Flexible itinerary
On our first day we got a late start and we only managed to drive half the distance we'd hoped to cover. We decided to camp at a proper campground for our first night and we were happy to find a quiet camping by the water in Smögen, Sweden.
On our second day we had to catch up and still make it to Copenhagen where we initially planned to stay for only 1 night. Soon we realised this wouldn't be feasible for any of us, especially for our toddler who found paradise at our new overnight spot in Copenhagen.
Copenhagen was so worth the extra night, even though it meant we had to adjust our itinerary from day one. Eventually we skipped the southeast part of Jutland because weather conditions had changed so we decided to drive inlands. We spent 2 nights in Billund, home to Legoland, Lego House and Aquadome, which were absolutely a wonderful alternative for the rainy days.
My advice: it's good to start with a (rough) itinerary but there's no harm in adjusting the schedule. The fun part about a motorhome is the freedom and flexibility it offers you!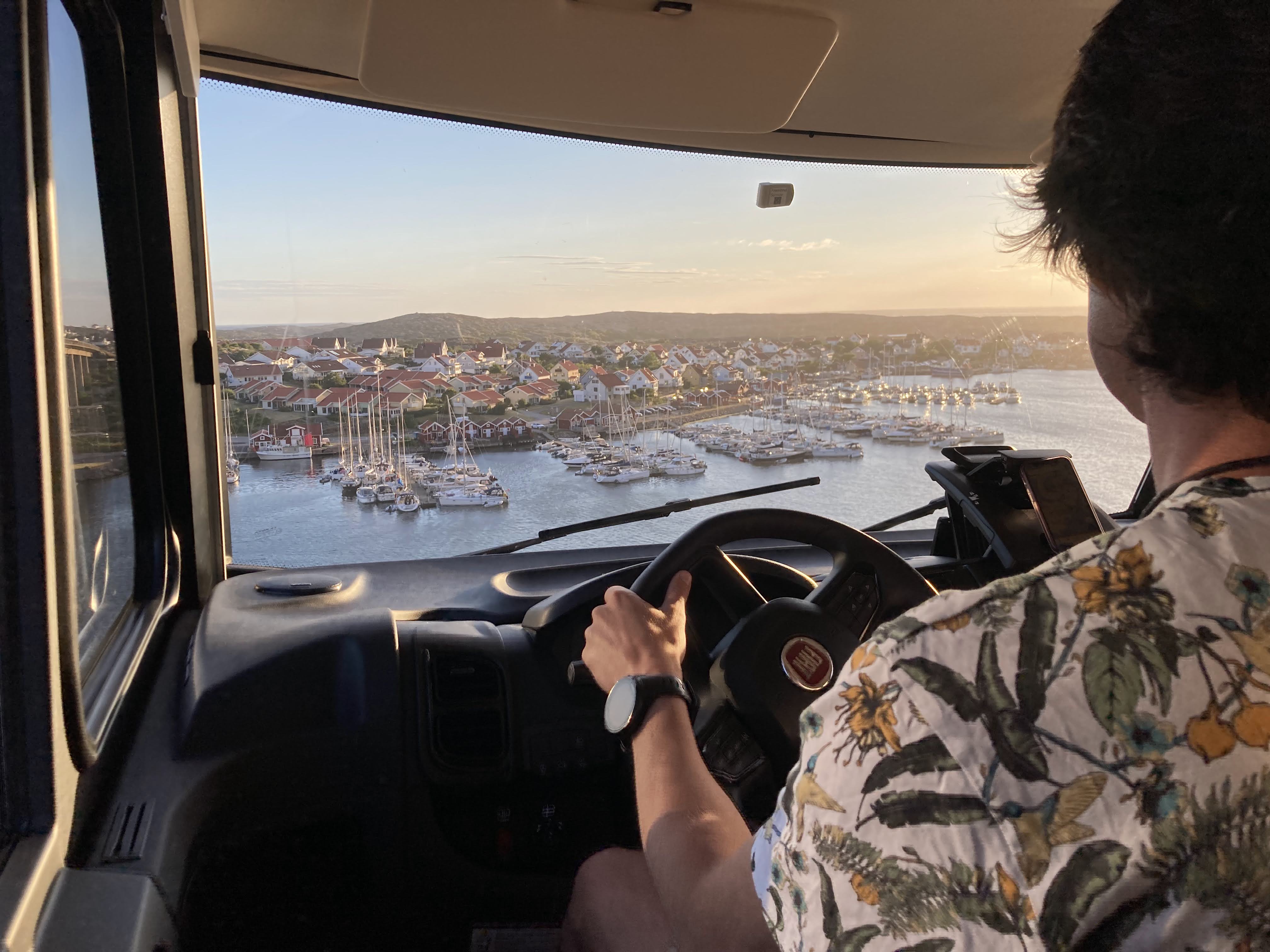 Booking in advance or not?
This must have been the first trip in my life without any prior reservations. We just showed up and somehow there were always a few sites left at the campgrounds (and this was July, high season!). The golden rule here is to arrive shortly after check-out time (usually around 12pm). Check-in mostly starts around 2-3pm so during this time frame, you've got the biggest chance to still find a spot (whether it's a campsite or a wild camping site).
We loved the freedom to come and go whenever and wherever we wanted; that was the whole point of renting a motorhome. You can call the bigger campgrounds in advance to check their availability but I wouldn't worry too much about this as especially Jutland has a large variety of campgrounds.
Mix campgrounds with wild camping
Staying at a campground gives you all facilities, some even have a swimming pool which is a perfect treat for kids during hot summer days. However, a campground in the Nordics easily costs somewhere between $45-90 per night. If you're on a budget, search for wild camping/parking spots as well. Make sure the water tank is full – refill at a gas station – and go for an adventurous and budget-friendly accommodation option.
Wild camping in Denmark isn't as widespread as in Norway or Sweden where there's a right to roam in open country, for free. Denmark is more densely populated and there's a lot of privately owned land. However, there are many nature areas where wild camping is explicitly permitted and also gray areas that allow you to spend the night in nature. The basic rule is common sense: don't bother anyone else, only stay for one night and don't make a bonfire.
We had a remarkable night camping on the beach (literally in the sand) in Skagen. We discovered this spot in the app park4night together with other campsites. It features all kinds of overnight stays, from official campgrounds to wild camping spots as well as parking places for motorhomes.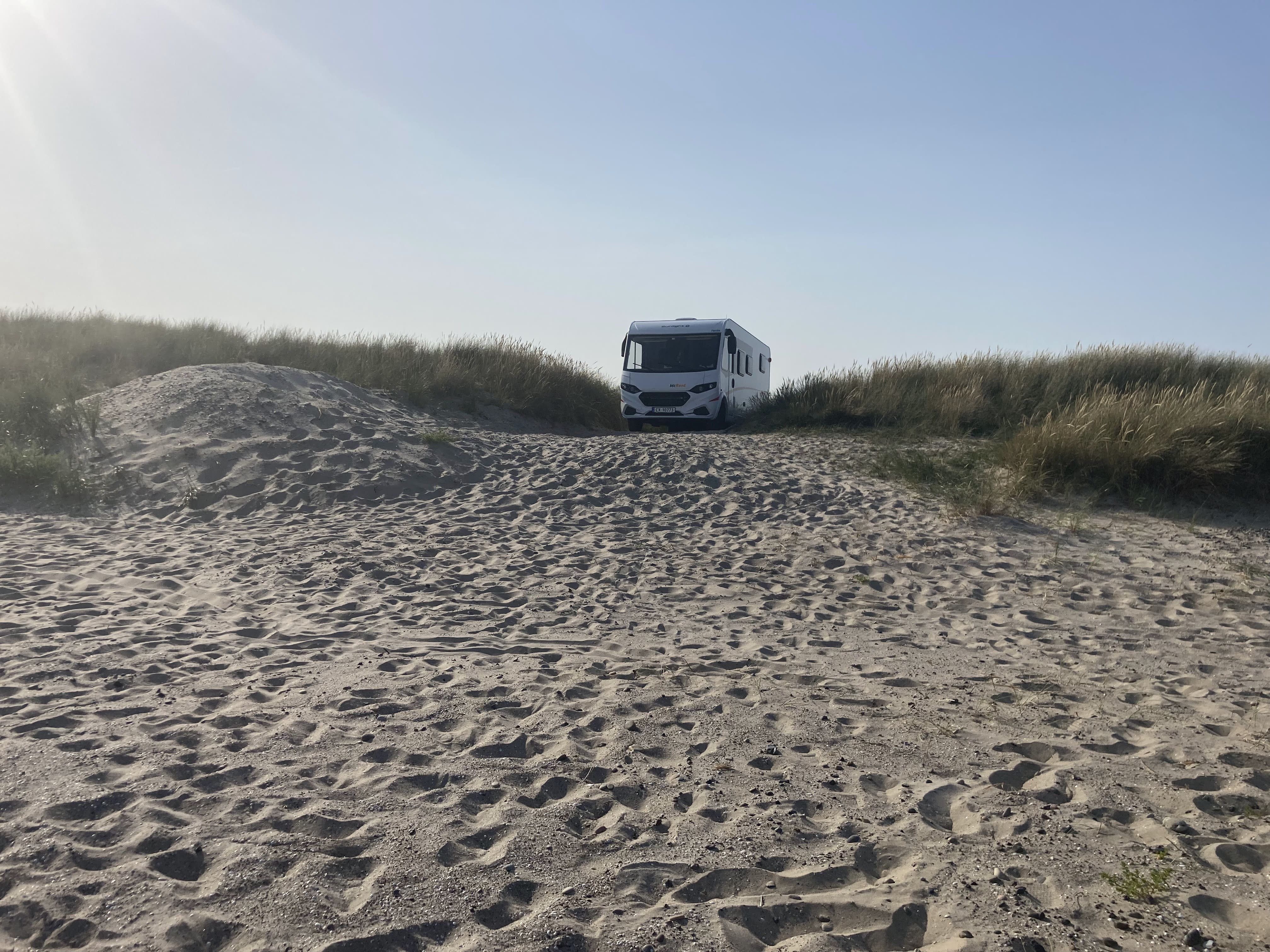 How to survive the long car rides?
I still have to meet the first parent who's thrilled by the idea of a long car ride… The key here is to split up the longer journeys. We never drove for more than 2 hours and planned a lunch break along the way or a beach walk or just a toilet stop.
The other trick (and probably the most common) is the tablet with some series or educational games. For us, there's no harm in having some screen time if that's compensated by all the outdoor time during the rest of the trip. It just makes things easier for all of us.
Your home on 4 wheels
We've traveled a lot with our (almost) 3-year old but this trip felt more relaxed and less exhausting to us. I would say that it's a perfect way to travel with children! We could park our motorhome in front of our door and pack it with anything we wanted. No struggling to fit everything in suitcases, queuing at the airport or dealing with flight delays. We were surprised by the amount of storage room we had, we even had a bike rack that allowed us to bring our bikes.
It truly felt like our home on 4 wheels during our 10-day trip. Driving, sleeping, eating, showering; all in one place. Motorhomes come in all shapes and sizes and there's a motorhome (or van) for every kind of family (and budget). You don't have to go far for your first adventure; maybe go to a nearby national park during a long weekend break. We can definitely not wait for our next motorhome trip 🙂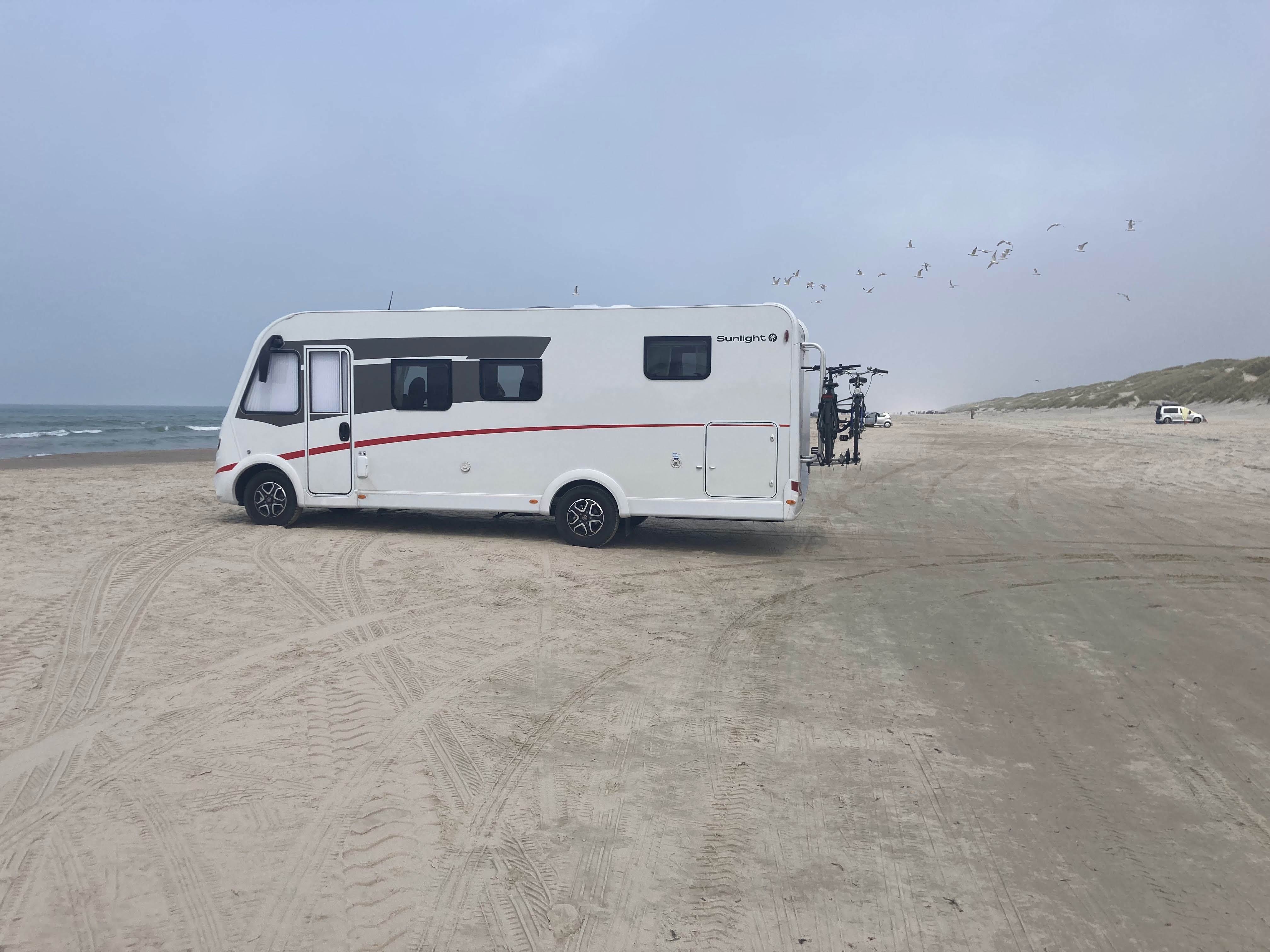 Hi! My name is Sofie, I've been a travel planner for the last 7 years and I create tailor-made itineraries, adjusted to your needs and budget. I plan family trips, safaris, honeymoons and collaborate with several RV providers across Europe to give you the best rates. Feel free to send me a message and I'll be happy to help you!