Best Christmas Markets in Europe
Looking from our window it feels too soon to talk about Christmas but if you want to visit one of Europe's Christmas markets then booking ahead is highly recommended! In this article we will list some of Europe's best Christmas markets and they make for a great (winter) weekend escape!
Vienna, Austria
Set in a charming decor, right in front of the City Hall, the Christmas market in Vienna guarantees great entertainment besides the usual shopping and eating/drinking. Inside the City Hall, kids can also learn how to make Christmas cookies and candles. The market also boosts a huge ice rink for the older ones.
Dates: Nov, 15 – Dec, 26 2019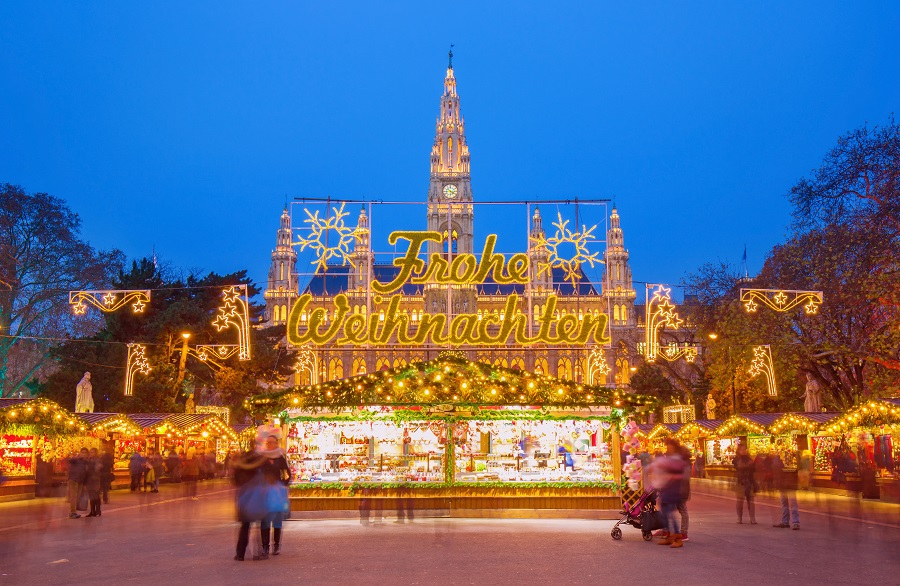 Munich, Germany
The Christmas scene in Munich will blow your mind away. You can choose between many markets, from the classic, traditional ones to the more unconventional markets. The oldest and traditional Christmas market takes place at Marienplatz, Munich's main square. It's by far the most crowded one but it's popular for its variety of handmade crafts and food stalls.
Dates: Nov, 27 – Dec, 24 2019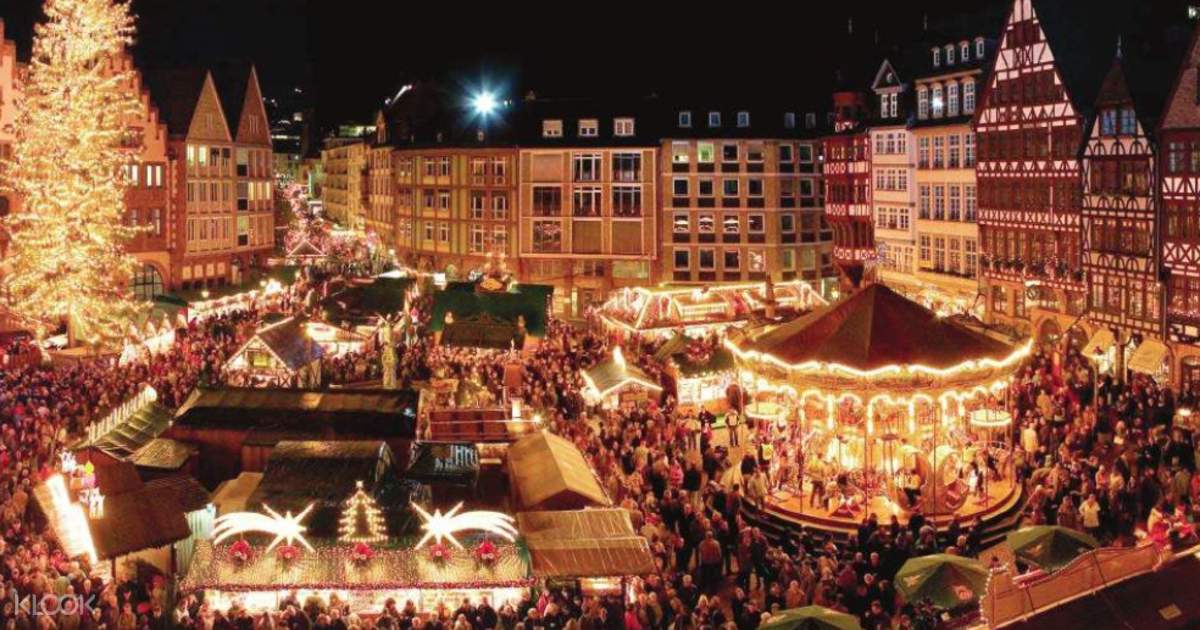 Strasbourg, France
Strasbourg – located in east France and just across the border with Germany – hosts one of Europe's oldest Christmas markets. With around 300 wooden stalls, illuminated streets in the old centre and a giant Christmas tree, Strasbourg feels like the Christmas capital to many travellers.
Dates: Nov, 24 – Dec, 24 2019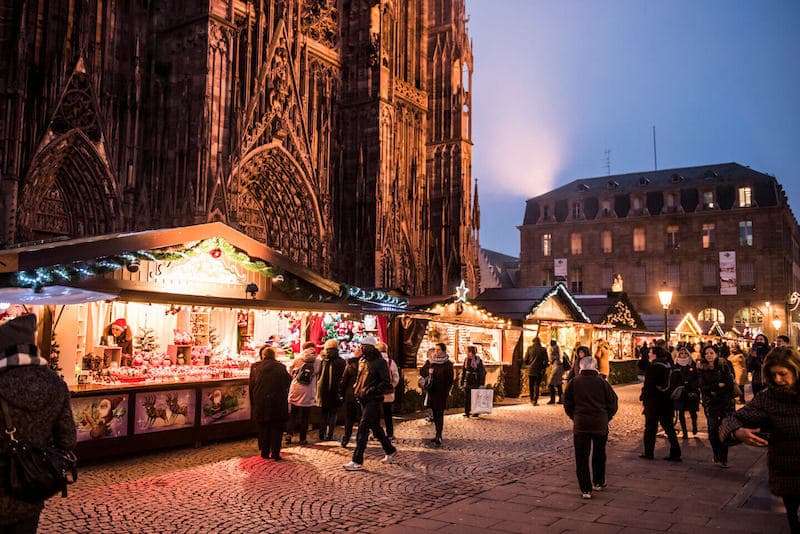 Prague, Czech Republic
The Czech capital not only offers one, but two Christmas markets that are just a 5 minute walk from each other. You won't be able to resist all the delicious Christmas treats as you can sample local food and drinks to get you prepared for your Christmas shopping. If you find yourself in Prague on Christmas Day, you'll be surprised to find all huts open!
Dates: Nov, 30 – Jan, 6 2019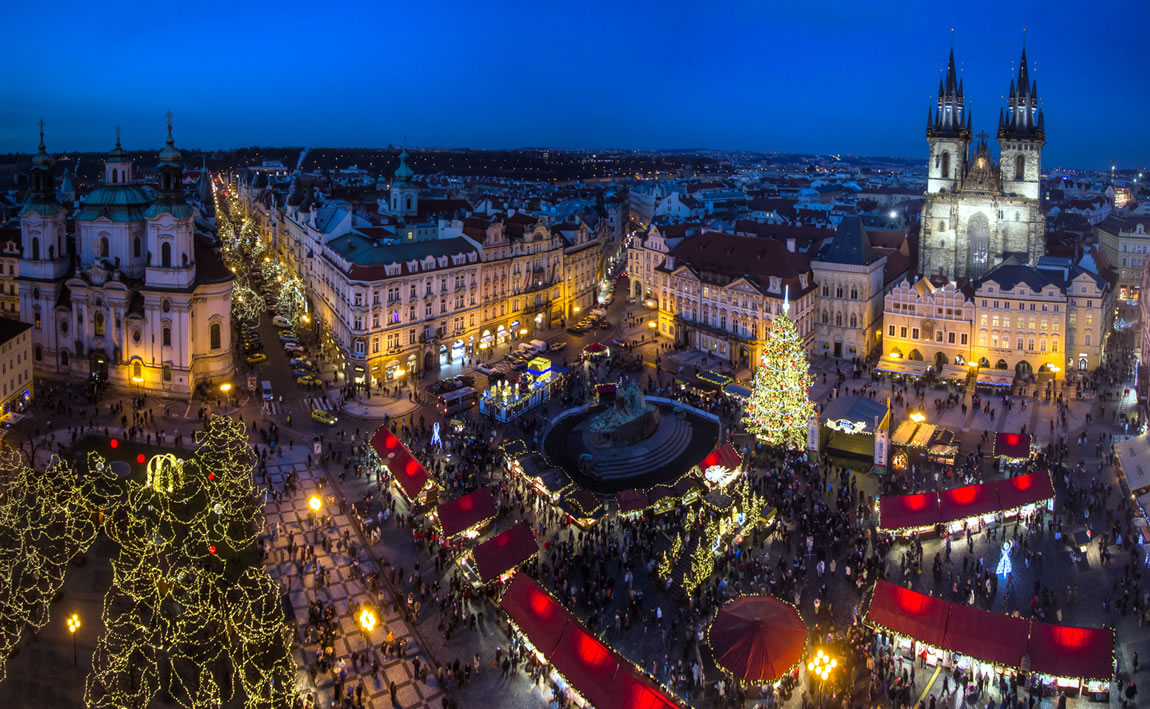 Bruges, Belgium
The waffles, hot chocolate and the fairytale setting of Bruges – listed as UNESCO World Heritage Site – all add to an incredible winter atmosphere. Bruges' main square is the centre of all festivities but you'll find entertainment and Christmas decorations all around town. There's also an ice rink to warm your body or skate all that delicious food off!
Dates: Nov, 22 – Jan, 5 2019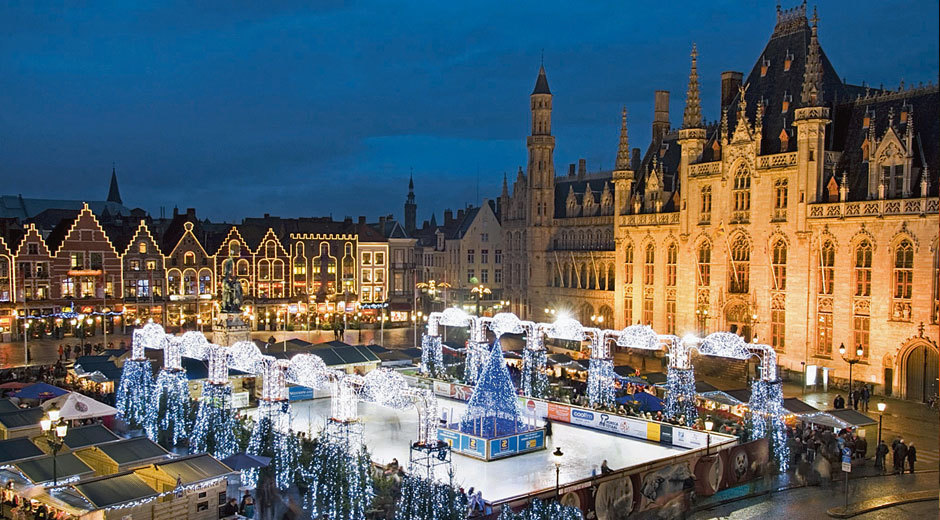 Lille, France
Located in north France, Lille is a charming place to visit during the festive season. With a vast range of stalls, this market offers a great selection to shop for Christmas gifts and taste local products. But there's more; you can hop on a giant ferris wheel to enjoy panoramic views of the market and the city. With direct Eurostar connection, this is popular destination for British citizens.
Dates: Nov, 22 – Dec, 29 2019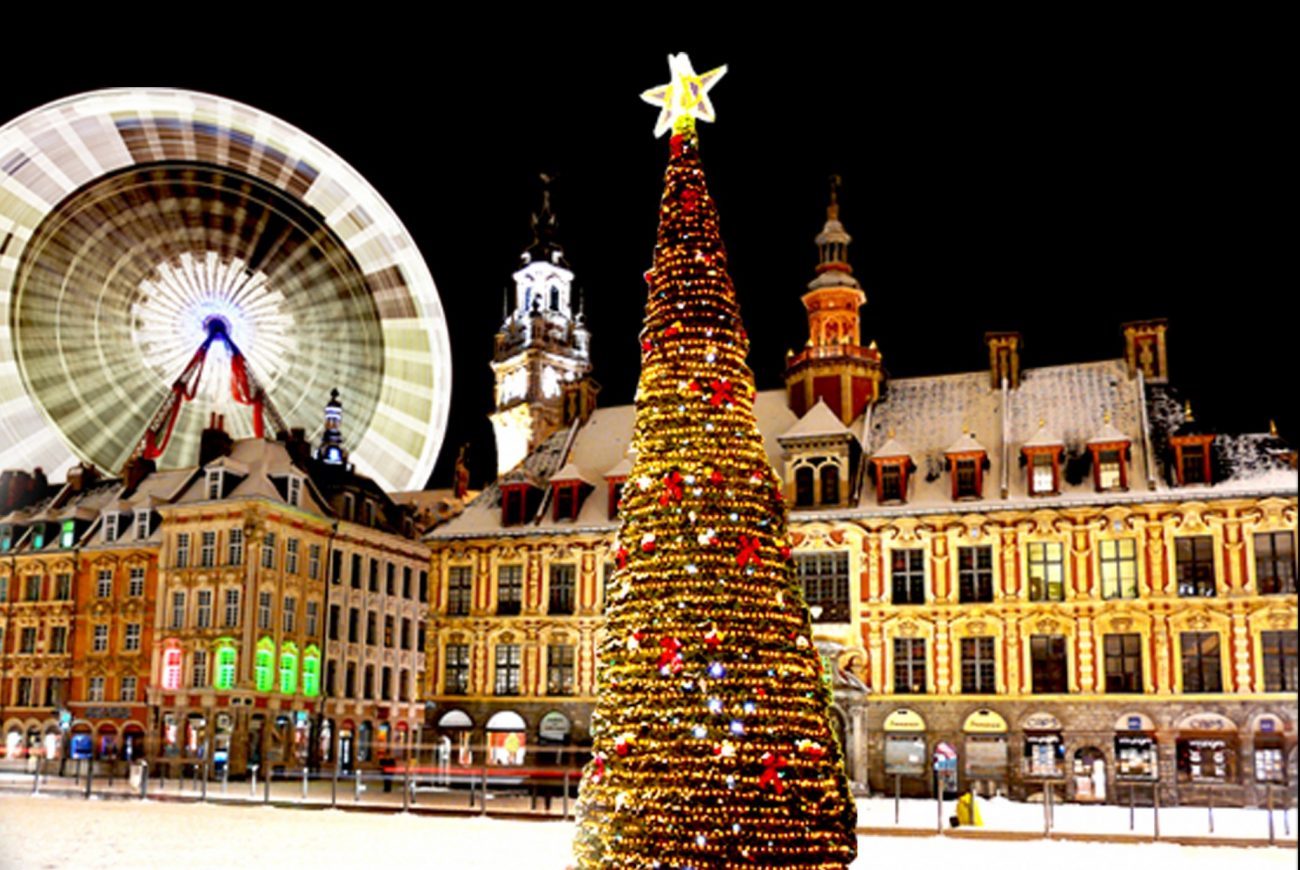 Berlin, Germany
In Berlin you'll be spoiled: there's no just one Christmas market but over 70! Now, if there's only time for one then you should visit the historical Gendarmenmarkt, located at the old town of Spandau. It's popular for a good reason: besides the typical crafts stalls, you can also have a cup of mulled wine and taste a delicious sausage. All that set against the magnificent backdrop of the Deutscher Dom and Französischer Dom.
Dates: Nov, 25 – Dec, 31 2019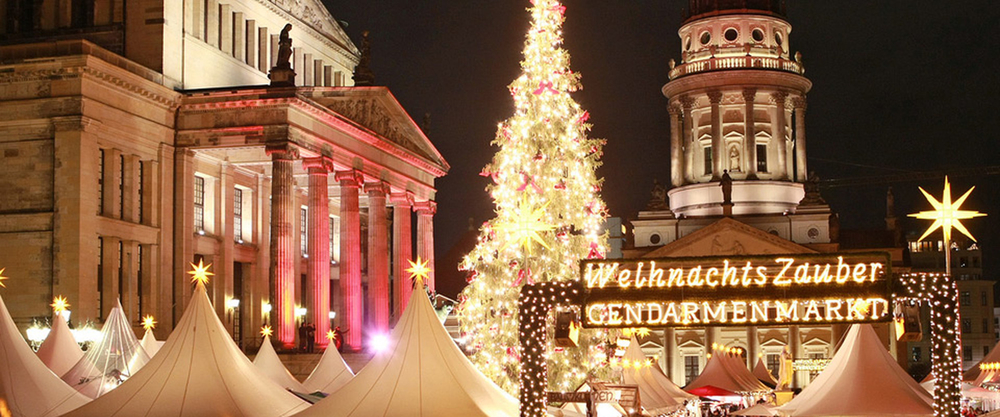 Brussels, Belgium
The Winter Wonders event is more like a festival taking place at different locations in the capital: at the Grand-Place (the main square) and around the Bourse, the Place de la Monnaie, the Place Sainte-Catherine and the Marché aux Poissons. There are more than 200 chalets serving hot chocolate, Belgian beers, waffles and much more; but also a covered ice rink for skating and a ferris wheel.
Dates: Nov, 29 – Jan, 5 2019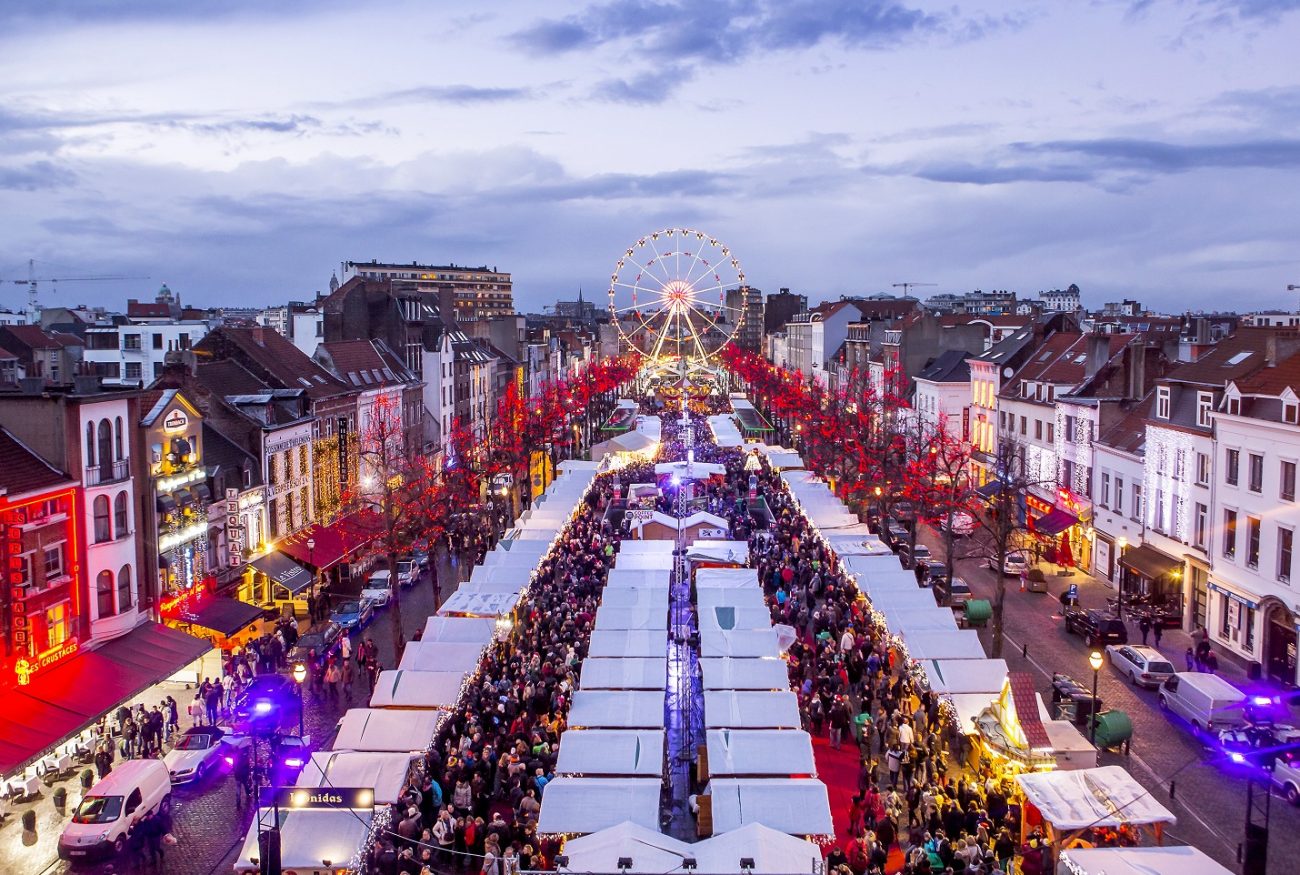 Stockholm, Sweden
For a traditional Christmas celebration, the old town Christmas market (Gamla Stan) in Stockholm is a must. The red stalls sell typical Christmas treats like smoked sausages, reindeer- and elk meat and glögg (Swedish mulled wine). If the market's too crowded, head to some of the smaller streets in the old town which are also nicely decorated.
Dates: Nov, 23 – Dec, 23 2019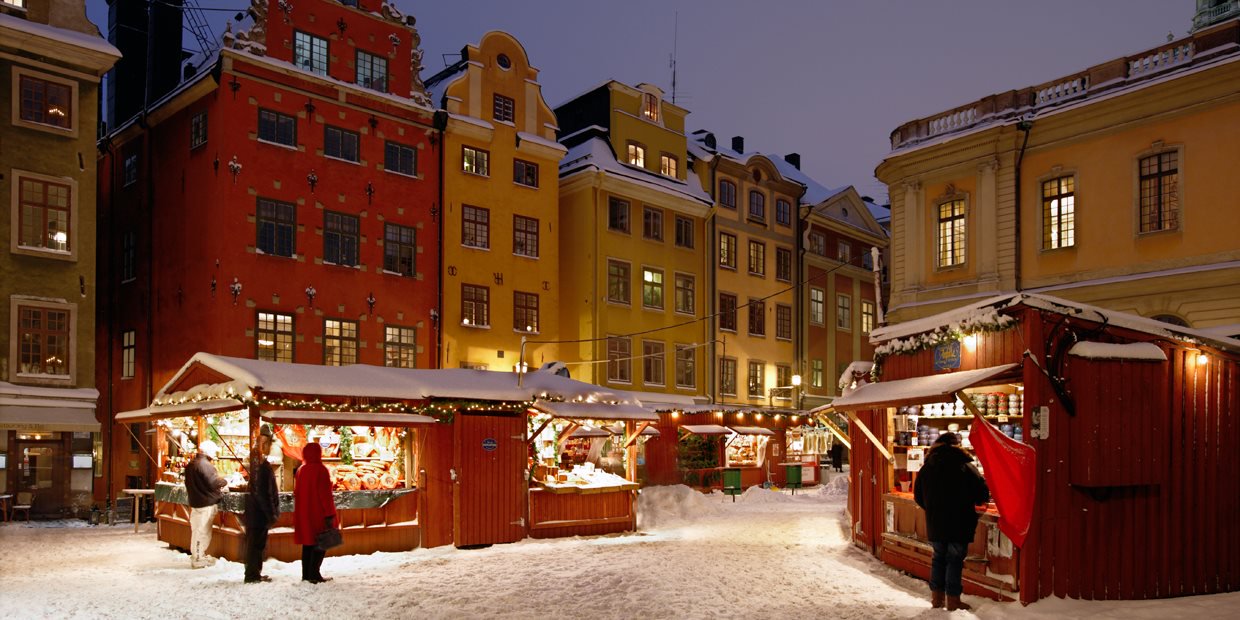 Salzburg, Austria
With its wonderful baroque architecture providing a backdrop for the more than 100 stands, the Christmas market in Salzburg makes for a great stroll. Selling everything from Christmas treats and handicrafts, the city of Mozart concludes our list of European Christmas markets.
Dates: Nov, 21 – Dec, 26 2019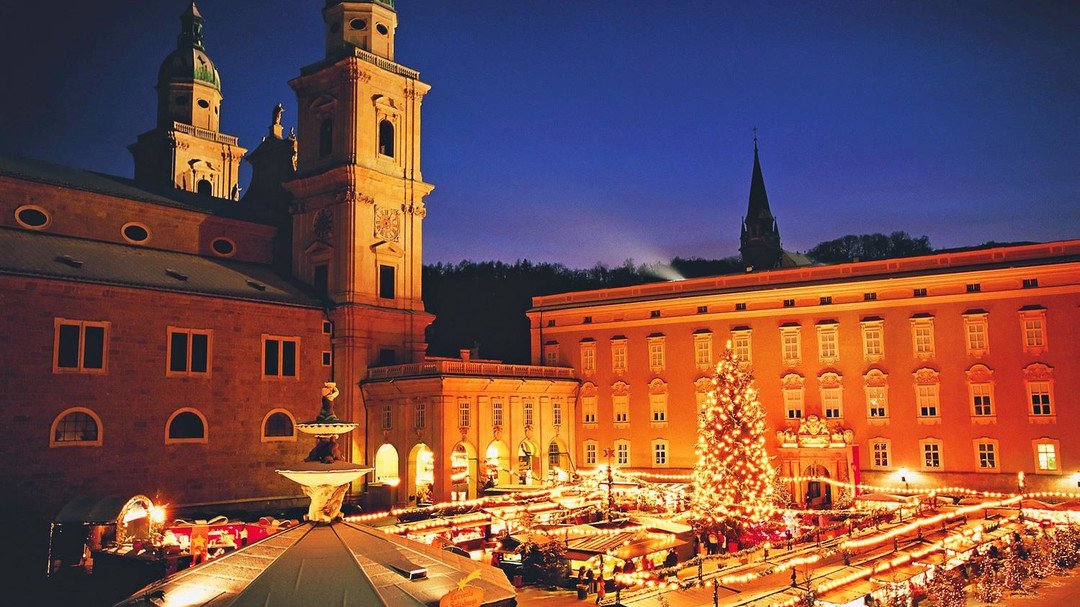 It's definitely not too soon to start planning your Christmas getaway! Prices of flights and accommodation during the Christmas holidays can increase significantly nearer the holiday season so make sure to contact us soon. We can arrange transportation and accommodation for you!