One Day on Waiheke Island
One day is always too short to explore a new place but as for Waiheke Island, renowned for its good wine, bohemian life and superb beaches, it makes a great day trip from Auckland.
Located in the Hauraki Gulf, Waiheke island is easily accessible from Auckland harbour on a 40-50min direct ferry ride. SeaLink runs car and passenger ferries to Kennedy Point, mainly departing from Half Moon Bay (east Auckland). Fullers, however, operates passenger ferries from downtown Auckland to Matiatia Wharf.
There's a hop-on hop-off bus that connects many of the island's top sights but for full flexibility we advise you to rent a car.
Although it's just a short ferry ride from Auckland, this small island feels like a world away so if you have more time, do stay longer! If you're short on time like us, here's a useful guide with some top places to explore.
Tip: We arrived early and went for breakfast to Timbuktu Nomadic Deli, a small café off the main road just a couple of minutes from Kennedy Point.
Beaches
Onetangi Beach
Onetangi Beach, the first beach we hit, immediately set the bar high. An almost 2km stretch of white sand beach with ample space to stroll and feel like you're the only one on the beach. There are a few restaurants and apartments with sea view just across the road.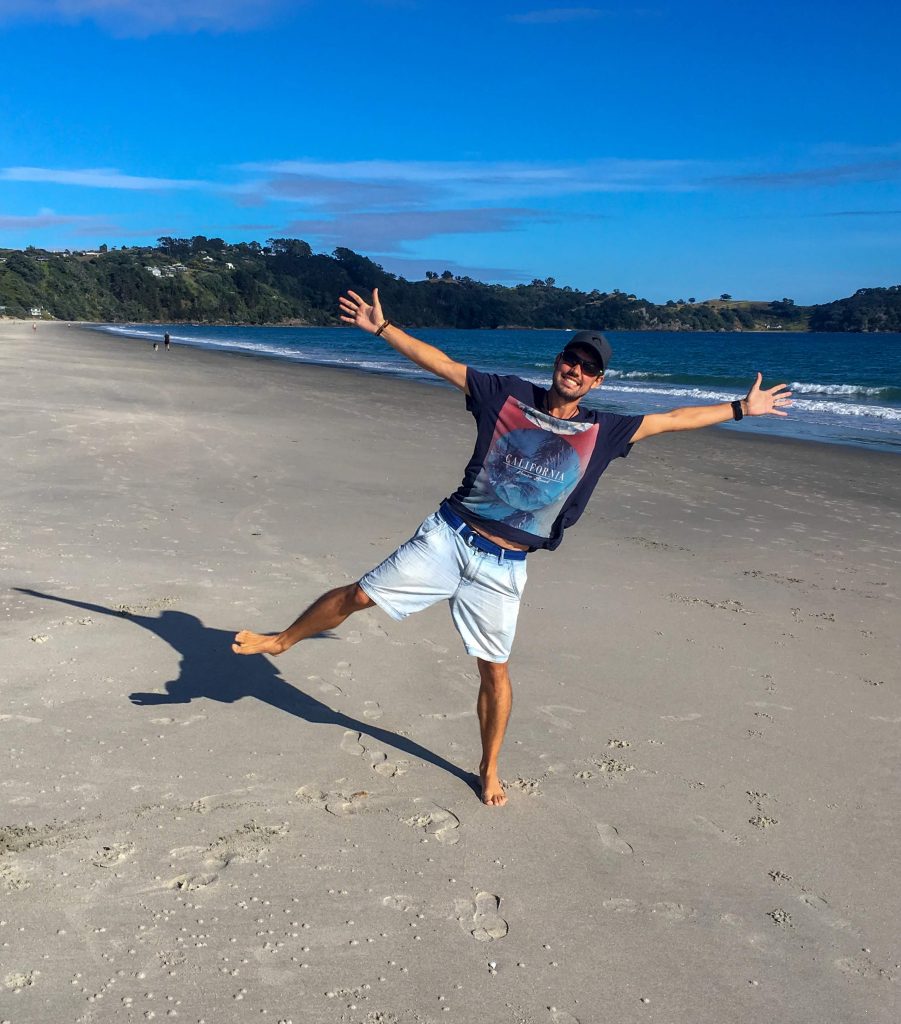 Man O'War Bay
A pretty and calm bay located on the eastern end of the island. From Onetangi beach you continue on the main road for about 5km. Then turn left onto the Man O'War Bay Rd, an unpaved road which you follow for 9km.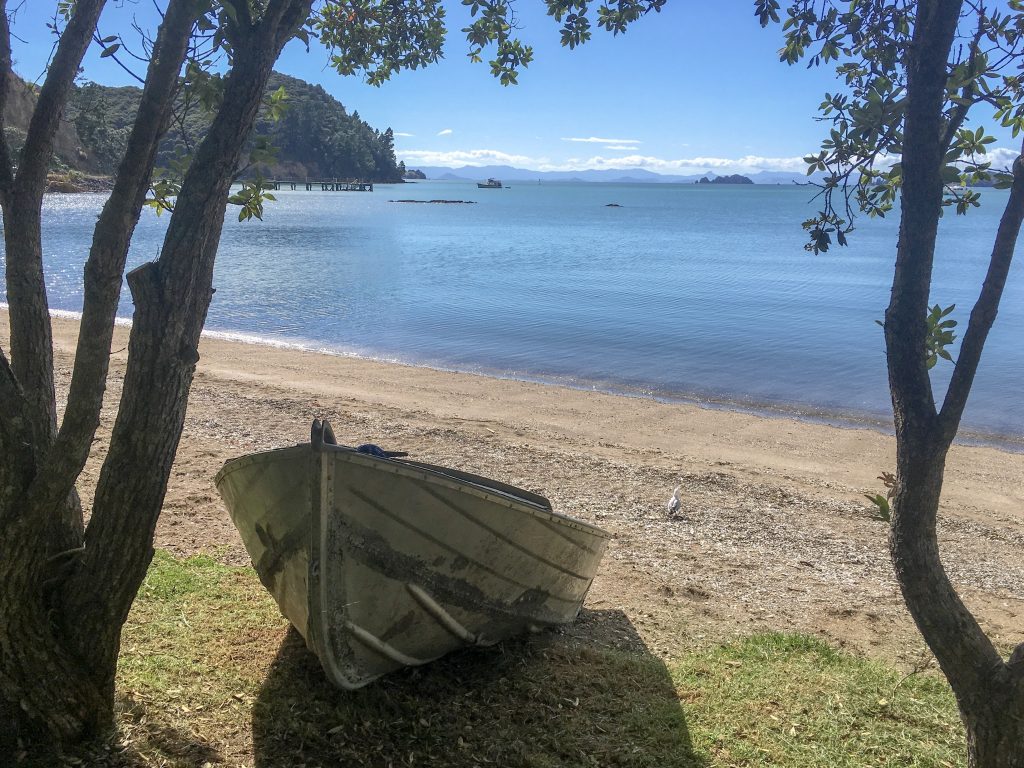 It's a bit of an effort to get here but the ocean views along the hilly and curved road are absolutely worth it.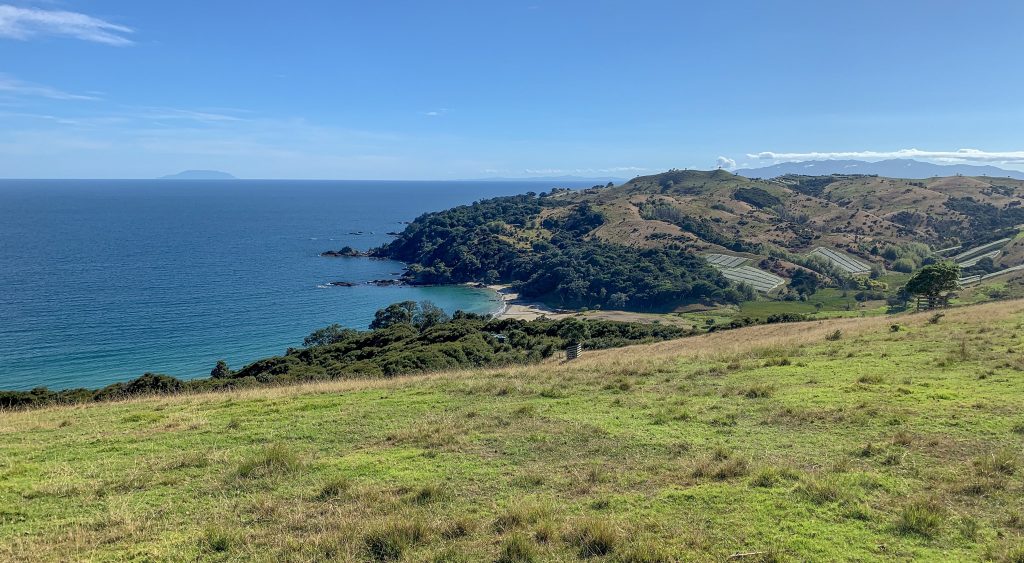 The main attraction here is found just across the bay, where the green lawns of Man O'War vineyard invite you to taste their wines.
Oneroa Beach
A nice and calm beach with clear blue waters just a few minutes from the wharf and Waiheke's main town. Toilets and showers are available as well as limited parking.
Little Oneroa, a small sheltered bay right next to the main beach, is usually less busy than its bigger sister. There's a pizza shag, Dragonfired, which serves excellent pizzas.
Wineries
Waiheke Island is internationally renowned as a prime wine growing region in New Zealand. There's a wide range of reputable wineries across the island but we've narrowed down the list to a small selection of great vineyards.
Fun fact: we're so used to say winery but actually in New Zealand, as well as in Australia, they're called cellar doors. Unfortunately, unlike most of the cellar doors we visited in Australia, those in Waiheke don't offer complimentary tasting.
Overlooking the clear waters of Man O'War Bay, this pretty vineyard features a nice outdoor area. We were very much looking forward to tasting their wines, especially as it's a bit of an effort to get here, but unfortunately the cellar door was closed due to harvest season. That was a bummer!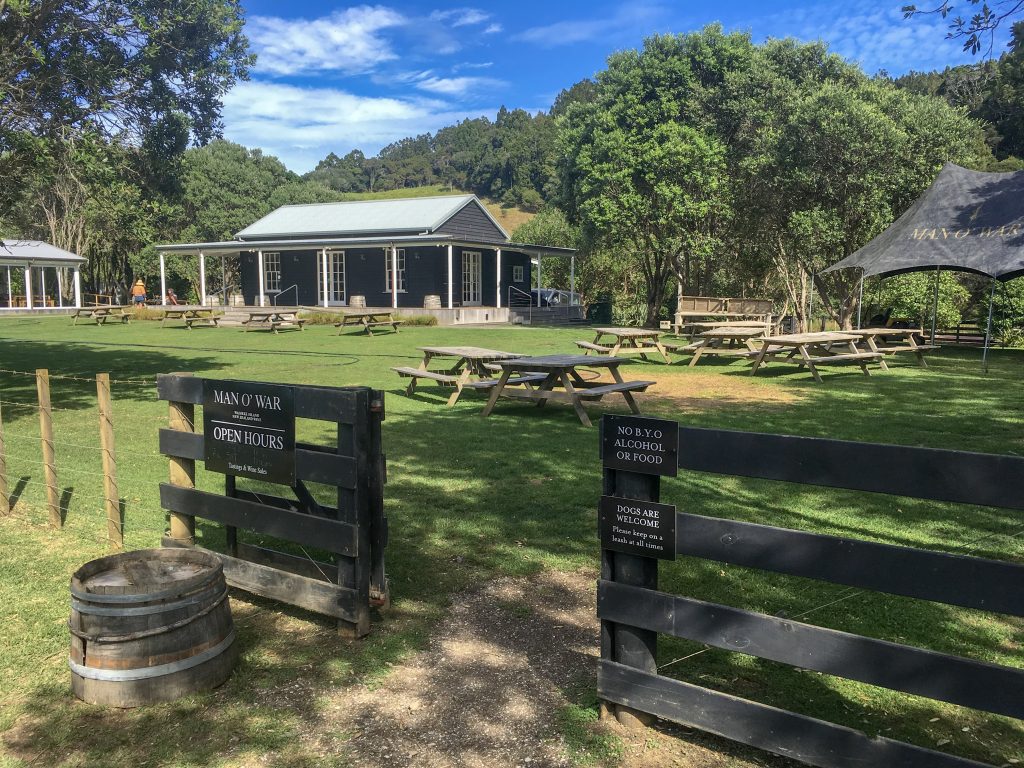 From Man O'War Bay you continue south following the coastline, along the Te Matuku Bay, and you will arrive at Passage Rock Wines. A relaxing cellar where Alex, the friendly waiter, guided us through a wine degustation journey. They serve small bites as well as delicious wood oven pizzas in their restaurant.
Right in the middle of the island, not too far from the wharf, lies one of the newest additions to Waiheke's vineyard destinations. Tantalus Estate has definitely brought a new and modern vibe to the wine scene in Waiheke.  The majestical driveway, elegant looking tasting room, refined dishes, botanical courtyard and helicopter landing ground make it an outstanding venue for private or company events. There's even a craft brewery on the floor below.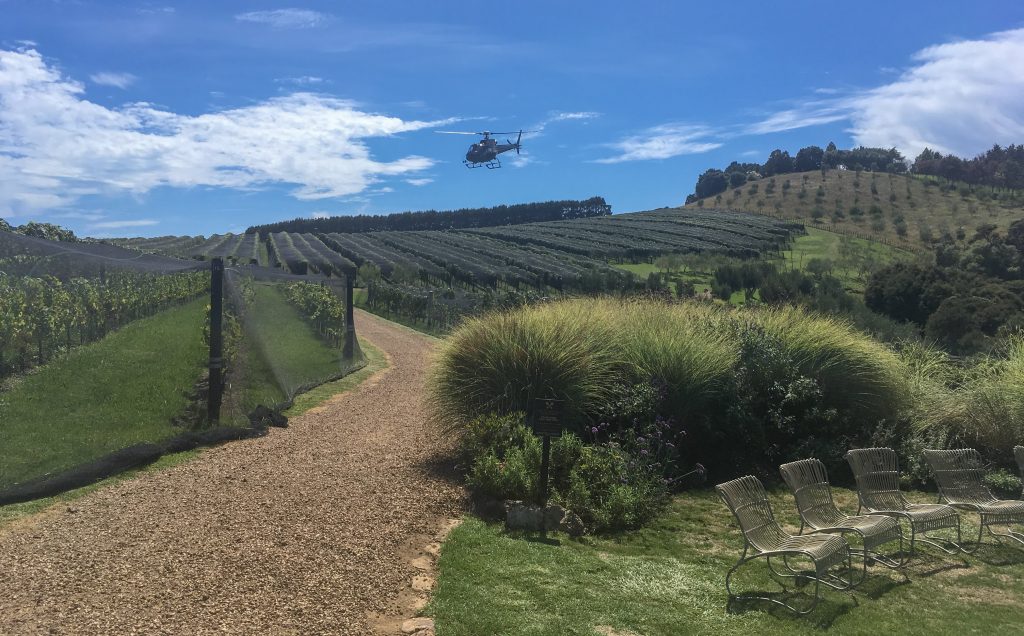 Our last stop on our vineyard route was Mudbrick Vineyard, a popular cellar set on a hilltop overlooking the gardens and the Hauraki Gulf (we could even see Auckland's Sky Tower in the distance). Wine tastings take place at the cellar shop but if you purchase a glass or bottle of wine, you can sit at the garden terrace.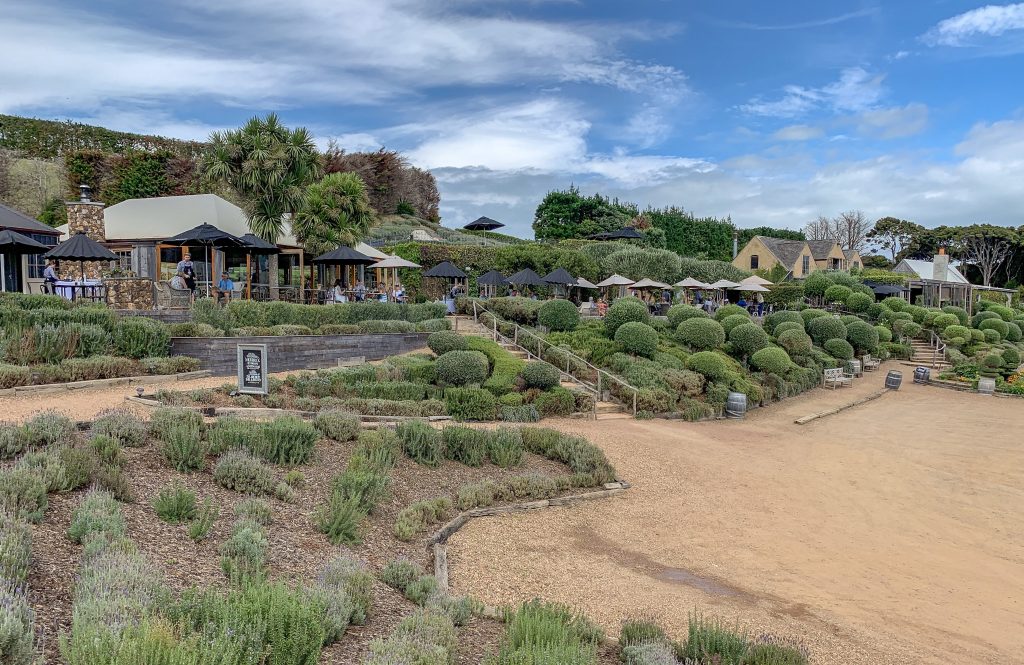 We hope you'll have more time than us to visit this wonderful island. One day we'll definitely be back! Contact us if you have any further questions for us or if you require assistance with your trip planning. Our travel planners will help you create a tailor-made itinerary, adjusted to your specific needs.